Season 2017 brings exciting new changes, including a reimagined 'Elmo's World,' a new kindness curriculum, and new Muppet characters.
The Kindness Kid (Zachary Levi) visits Sesame Street to spread kindness and Grover wants to be a…
Oscar participates in the Be Kind to Your Worm day activities, because he knows it'll make his best…
Abby helps Prince Charming calm down at the eye doctor's office.
Grover and Cookie Monster help Chris baby-sit and learn how to take care of a baby.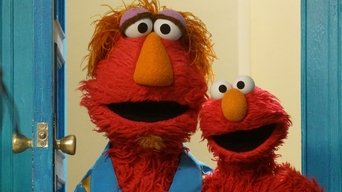 When Saul the Ball is disappointed that he can't play ball with Elmo and Rosita inside the house,…
Elmo shares his scooter with Zoe and learns how to be patient and wait for his turn, while she…
Abby and Elmo play dress up and pretend to be lots of different people, like bike repair…
Lifting Snuffy (repeat of 4321)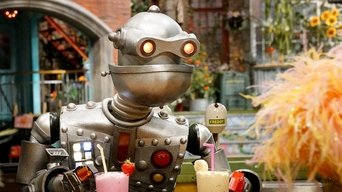 Rosita, Zoe, and Grover give Norbert the Robot a surprise birthday party to show how much they care…
Elmo keeps hiding from Nina because he wants more time to play before his bath, but Ernie helps him…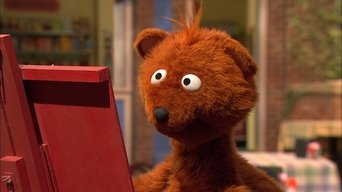 Baby Bear Learns About Bees (repeat of 4189)
Abby and Elmo help Big Bird calm down, so he won't be nervous singing on the show, "The…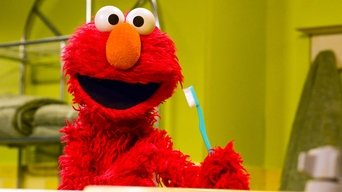 Elmo and Abby help Crystal the Ball come up with a morning routine, so she can be ready to go out…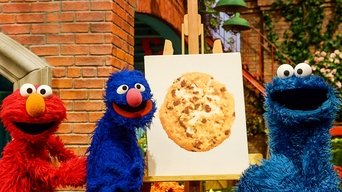 Cookie Monster learns how to control himself from eating his own paintings.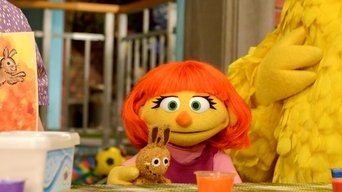 Big Bird finds Elmo and Abby playing with Julia, a new friend on Sesame Street. Big Bird notices…
Elmo has made sure his apple tree has good soil, water and sunshine, but he still needs to learn…
Nina and her friends make musical instruments out of bike parts and play music to attract customers…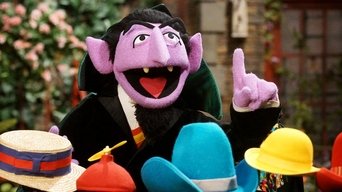 Elmo and Zoe compete to see who can wear the most hats.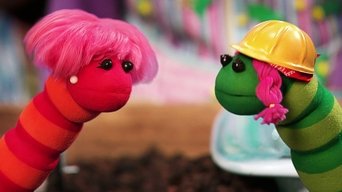 Abby helps Turner the Worm build a place that feels like home.
Snuffy helps out at Hooper's Store when zoo animals come for brunch, but has to find a way to…
When Ovejita flies up high after putting on a jetpack, Abby and Nina must figure out how to get her…
Rosita and Zoe build a baby-rocking machine.
Elmo sees a rainbow, but it disappears before Rosita can see it. Rosita, who has never seen a…
It's Father's Day, and Rosita's friends help her make a video message, so she can tell her dad how…
Redusa the Recycling Fairy visits Sesame Street and helps everyone recycle their old trash into…
Elmo, Rosita and Chris try to find six camouflaged things on Sesame Street so they can join the…
Elmo doesn't give up and keeps practicing until he can play the song "Twinkle Twinkle Little Star"…
Ernie and Elmo help Bert tap into his imagination as he acts out different scenes for a movie.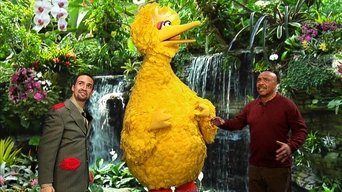 Freddy Flapman, real estate agent to birds, tries to convince Big Bird to migrate away from Sesame…
Chris and Elmo help Alan compete in challenges to become the "Cast Iron Cook." Guests: Jason…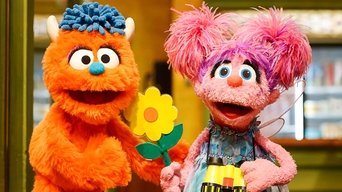 Abby is excited to meet her new stepbrother, Rudy, for the first time. Rosita and Elmo help Abby…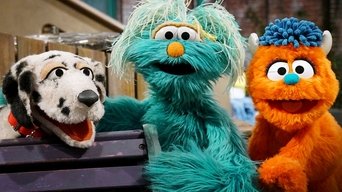 Abby and Rosita help watch Grover's dogs, but Rudy scares the animals when he tries to pet them.…
After Rudy uses Abby's wand to find the best hiding spot, and accidentally turns himself into a…
When Grover wishes he didn't have a cold in the fall, Rudy uses Abby's wand to change the season.…
When Segi becomes upset after reading a book about her favorite character, Mando, Chris and Leela…