Season 49 brings exciting new changes to the Street and features a host of A-list celebrity appearances.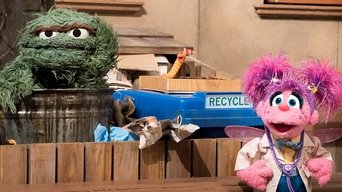 Abby and Elmo play veterinarians. By using their eyes, ears and hands, Abby and Elmo figure out…
Alan gives Elmo, Rosita and Abby his old cameras to play with and suggests they can be…
Chris's belt buckle is missing! Newspaper journalist Cookie Monster solves the mystery by asking…
Elmo and his friends are making a music video; when they ask Zoe to be the choreographer, she comes…
Elmo invents something new – "Anything Holders" – but he needs help with the assembly. Chris helps…
Max the Magician appears on Sesame Street, doing magic tricks that make scarves appear and cards…
It's New Year's Eve on Sesame Street! Rosita and Telly try to help Elmo stay awake until midnight…
The gang is putting on a play about Little Miss Muffet, the classic nursery rhyme. Nina helps Big…
Abby brings Rudy to the laundromat to wash his stinky blanket, but new attendant Grover doesn't…
Rosita, Elmo and Abby pretend to be astronauts and use their imaginations to go into space; with…
With the help of librarian Grover and comic book superhero Galactic Gail (Zoe Kravitz), Nina and…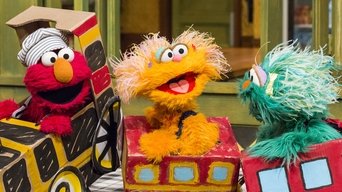 Elmo, Rosita, and Zoe play train and pretend to be the driver, conductor and passenger. They make…
Bert learns how to use his imagination and pretend-play a saxophone so that he can join his friends…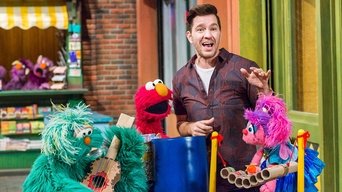 Big Bird is building a tall block castle, but it accidentally gets knocked down. Big Bird thinks…
Elmo and Rudy play bus driver and bus monitor, driving a homemade bus and helping their friends get…
Rudy pretends to be a space alien; when his spaceship won't start, Abby and Elmo play mechanics and…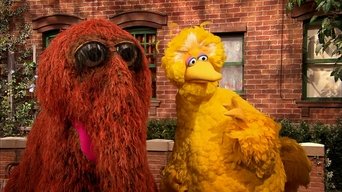 Big Bird and Snuffy are the hosts of "The Letter of the Day Show" on Sesame Street, and learn all…
Elmo helps Professor Buck Awe teach a class of chickens using strategies he learned in preschool.
Elmo wants to be a dog walker just like dog walker Grover; his friends help him practice by…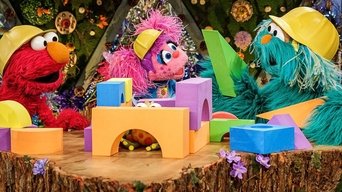 Elmo and his dad become engineers as they design a device to help Elmo put away his toys.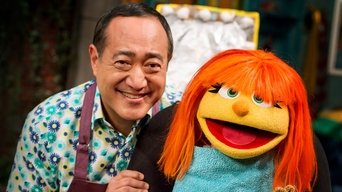 Elmo, Abby and Alan play hair salon and pretend to be hair stylists to help Julia feel less scared…
There's a strange noise on Sesame Street, and Rudy, Zoe, and Rosita suspect it's a dinosaur! With…
Rudy learns to be kind to the Earth after he sees what it would be like if everyone acted like him…
Telly, Abby and Elmo pretend to be their favorite superheroes, The Furry Four.
Rosita, Abby, and Telly play hospital and pretend to be a doctor, nurse and x-ray technician. Chris…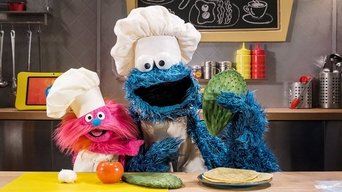 "Wild Nature Survivor Guy" tries to survive out in the wilds of Sesame Street.
Little Bo Peep has lost her...cow. Telly and Elmo, the Cowmonster Pair, are on the case!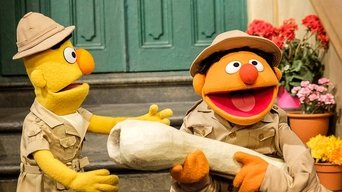 Grover, Elmo, and Rosita are imagining that they are paleontologists, a scientist who digs through…
Someone has taken Oscar's trash can! With Abby and Rudy's help, Oscar finds out that it was a…
Bert and Ernie are animal-sitting six animals, but the animals sneak outside onto Sesame Street.…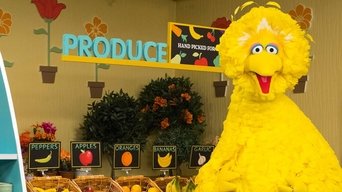 To make food shopping more fun, Alan turns it into a game. Can Elmo, Abby, and Cookie Monster find…
Baby Bear, Elmo, and Abby play restaurant. Alan teaches them how to pretend to be the chef, the…
Elmo tells his friends that he's going to summer camp, but he's never been before. They pretend to…
Slimey participates in the Squirmadega car race.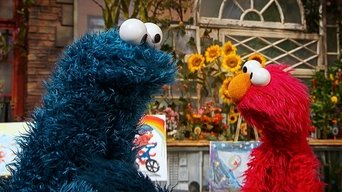 A brand-new museum has opened on Sesame Street - the Museum of Modern Cookie! Cookie Monster, Elmo…