7.7

Shooter is USA Network's new conspiracy thriller based on the best-selling novel "Point of Impact" by Stephen Hunter, and the 2007 Paramount film starring Mark Wahlberg. Starring Ryan Phillippe, the series follows the journey of Bob Lee Swagger, a highly-decorated veteran who is coaxed back into action to prevent a plot to kill the President. When Swagger's former commanding officer Isaac Johnson solicits his expertise in a clandestine operation, Swagger discovers that he has been framed and must do everything in his power to protect his family and clear his name.
Returning series


TV series created in 2016 by John Hlavin.
The show consists of 2 seasons and 11 episodes.
Bob Lee, Julie, Nadine and Isaac work together to breach the Russian embassy, save Mary, shut down…
Bob Lee negotiates an exchange in order to save his family; Nadine juggles her allegiances to Bob…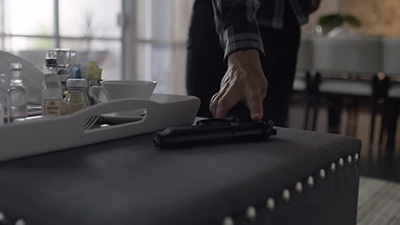 Bob Lee and Nadine plot to secure evidence that could expose the conspiracy; Isaac searches for an…
Bob Lee negotiates an exchange in order to save his family; Nadine juggles her allegiances to Bob…
Bob Lee, Julie, Nadine and Isaac work together to breach the Russian embassy, save Mary, shut down…
Bob Lee tries to protect his family while incarcerated; and Isaac aims to silence him. In other…
Trailer
Seasons
Posters
Similar TV Shows