This season begins with Jax and Tara as the club's new king and queen after learning the truth behind his father's death and facing the consequences of the club's illicit deeds. Stripped of his patch after Jax discovers he was complicit in John Teller's death, Clay recovers from gunshot wounds that nearly killed him while Gemma is faced with a new life without the comfort of her family. With the threat of RICO still looming, Jax has to find a way to protect his family and save his club as SAMCRO is pulled into a conflict with a potent new enemy.
Jax presides over SAMCRO as a series of events begin to unravel Charming.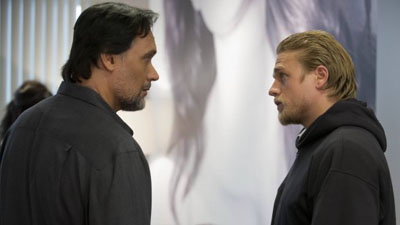 Jax and SAMCRO are challenged as past sins resurface.
A desperate situation tests familial and club bonds.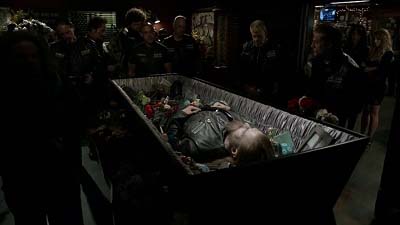 Complications arise as the Sons band together to face a new adversary.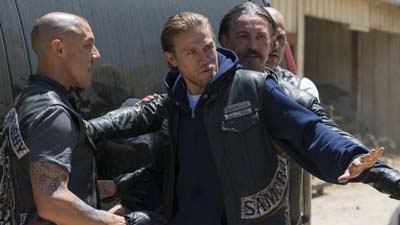 Jax attempts to pull Samcro into a new business venture.
Jax brings a new proposal to the club with serious consequences.
Jax takes matters into his own hands as things go sideways.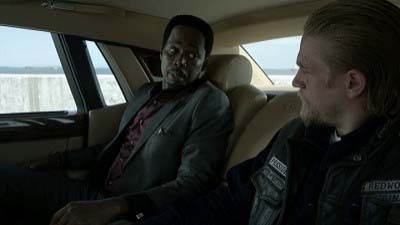 Alliances are tested, while bonds are broken.
Jax gets closer to the truth but there are still obstacles in his way.
Anticipating backlash, Jax goes into high gear with his own agenda.
Jax scrambles to put his affairs in order, while Nero handles business with his old crew.
Jax makes arrangements to take the club in a different direction.
Jax strikes a new deal while ridding himself of old problems.