This series finds Stan, Kyle, Cartman, Kenny, Butters and co getting into fixes through their usual blend of innocence and mischievousness. As well as coming to terms with the perils of social networking and being accused of sex addiction in the furore that sweeps the nation in the wake of the revelations surrounding Tiger Woods, the boys finally reveal the identity of the suitably mysterious Mysterion in a three-part special.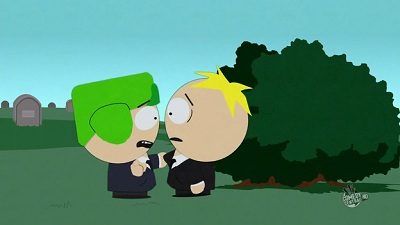 The nation's top scientists come together to put a stop to the recent phenomenon of rich,…
The boys are given a controversial book to read in school that both excites and inspires them to…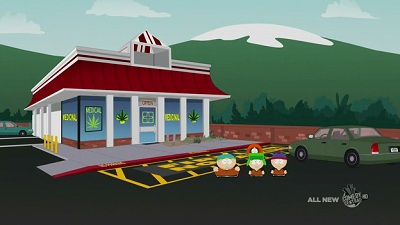 State Law in Colorado says it's legal to smoke pot if you have a physician's reference. Randy is…
Kyle "friended" the wrong person and now all of his old friends are deserting him. His situation is…
While on a school field trip, Stan accidentally insults Tom Cruise and sets off a chain reaction.…
Angry celebrities, violent ginger kids and Mecha Streisand are about to destroy South Park and all…
Competition is the name of the game this summer. There is no time for Jimmy and his friends to…
Cartman wants to race with the pros and he's ready to do whatever it takes to make it happen. He's…
New Jersey is rapidly taking over the nation one state at a time and their next stop is South Park.
When Stan is sent to the school counselor because he's holding on to an obscene number of useless…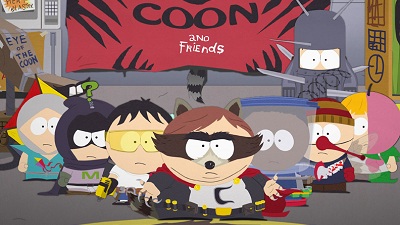 The Coon now leads an entire team of crime-fighters. They are ready to take their place among the…
Led by Mysterion, Coon and Friends are working together to help the people in the Gulf who are at…
The Coon shows himself to be even more evil than the dark lord, Cthulhu, as he punishes his former…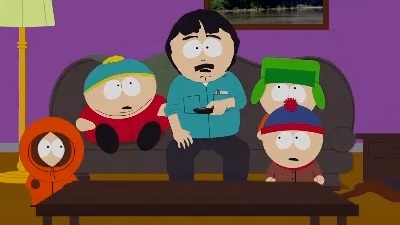 Stan's life is a shambles both at home and in school. Randy's obsession with the Food Network Is…