The fifteenth season of the American animated sitcom South Park began airing on Comedy Central on April 27, 2011 and ended on November 16, 2011. In response to reactions to the mid-season finale episode "You're Getting Old", which seemed to insinuate that creators Trey Parker and Matt Stone were wrapping up the series, Comedy Central proclaimed through the media that South Park was renewed for two more seasons, and the duo were signed through 2013. Shortly before the airing of the season finale episode "The Poor Kid", South Park was extended again until 2016, taking the show to 20 seasons.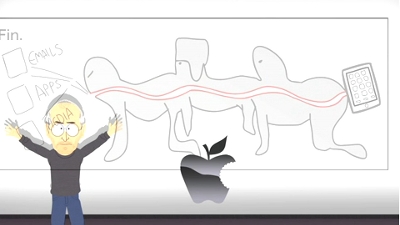 Kyle is intimately involved in the development of a revolutionary new product that is about to be…
At the school's first annual Comedy Awards, Jimmy announces that the Germans are the least funny…
The Prince of Canada is about to take a Princess and Ike is obsessed with the Royal Wedding.
Cartman is furious when he believes that the school has posted their penis sizes on the bulletin…
Cartman has a new protege. He's found someone who is smart, ambitious and willing to look the other…
Butters is diagnosed with multiple personality disorder. Meanwhile, the owner of City Wok is…
After Stan celebrates his 10th birthday, he begins to see everything differently. The other boys…
Cartman finds a unique way of coping with Asperger's Syndrome. Even Kyle and Kenny are on board.…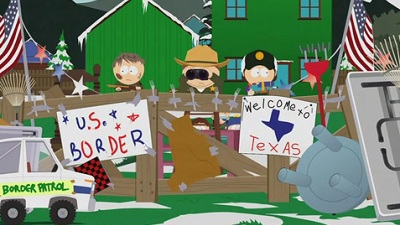 What begins as an innocent game between the boys turns serious when Cartman joins the U.S. Border…
The students of South Park Elementary are the victims of a new gossip website. An elusive hacker…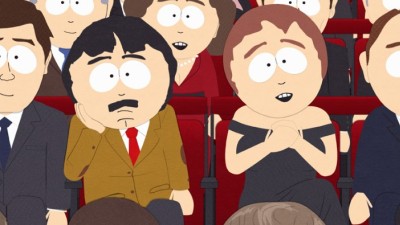 Sharon is thrilled that Randy is making an effort to do more things that she enjoys. But, after he…
S15E12 : 1%
7.78/10

(aired on 11/02/2011)The kids at South Park Elementary are being punished for Cartman's failings in the physical…
After watching a Thanksgiving special on The History Channel, the boys believe that aliens were…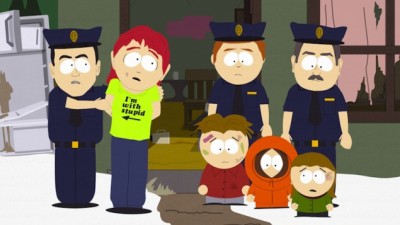 With their parents in jail, Kenny and his brother and sister find themselves in the foster care…