When his pet amoeba Spot has puppies, Plankton decides to use them in another of his nefarious plot.
Mr. Krabs is afraid to get his physical, but if he does not pass the Krusty Krab will be shut down.
Plankton poses as a wish-granting genie in his latest scheme to get the secret formula.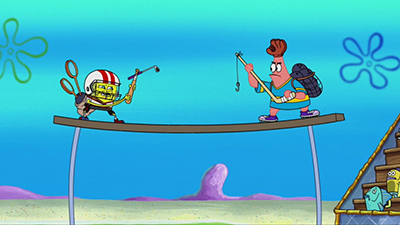 Squidward invents a new sport to get back at SpongeBob and Patrick for annoying him.
When a prehistoric sponge is unfrozen, he causes chaos all over town and only SpongeBob can…
When a flock of clams descend on Bikini Bottom, SpongeBob has to get them out before they ruin the…
When Man Ray rents Squidward's house for the weekend, SpongeBob and Patrick must stop his evil…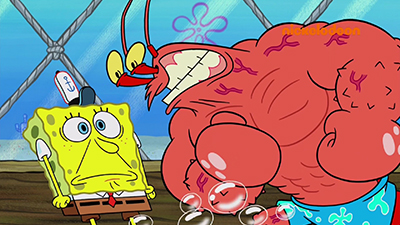 Mr. Krabs takes a vacation and makes Larry the Lobster the temporary manager of the Krusty Krab.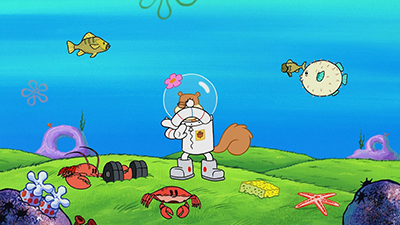 A weird moon turns everyone in the city into wild animals, and Sandy is the only one who can save…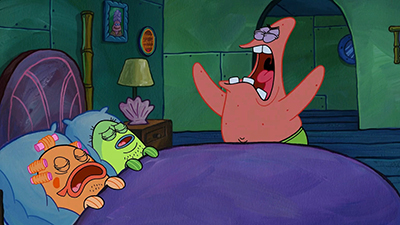 Patrick sleepwalks and SpongeBob can't wake him up.
It's Halloween in Bikini Bottom, and the Flying Dutchman is going to make sure everyone's scared –…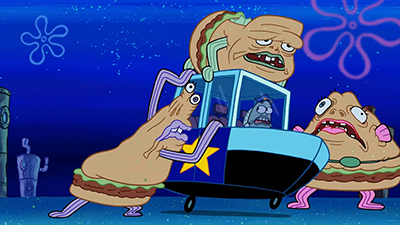 It's Halloween in Bikini Bottom, and the Flying Dutchman is going to make sure everyone's scared –…
A new secret Krabby Patty formula has disastrous results for Bikini Bottom, and only SpongeBob can…
Mr. Krabs and Plankton have to take boating school classes. Thankfully, SpongeBob's there to show…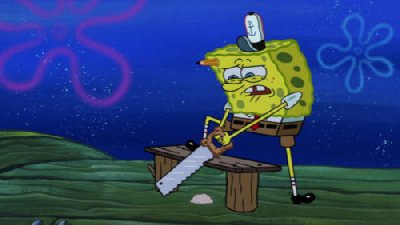 Patrick leads an enthusiastic stranger on a tour of his favorite places in Bikini Bottom.
SpongeBob is afraid to get off the roof of the Krusty Krab, but he won't let that stop him from…
The new Krabby Soup at the Krusty Krab attracts three heat-loving hippies, who move into the soup…
SpongeBob befriends a giant, fluffy hamster, whom no one else can see.
Squidward sends SpongeBob and Patrick on an increasingly difficult scavenger hunt to get them out…
When Squidward's clarinet disappears, he has to become a hard-boiled detective to track it down.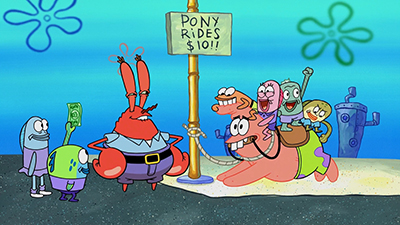 SpongeBob must figure out how to do his job after accidentally shrinking himself.
Patricks wants to be a horse.
Gary has a pet translation collar, and he's talking up a storm.
When a small clown gets left behind by the circus, SpongeBob takes the hapless harlequin under his…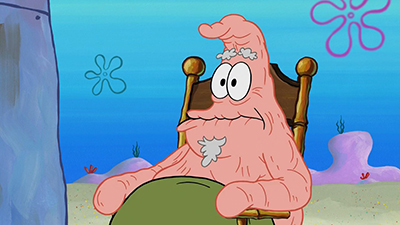 SpongeBob can't drive, but you don't need a license to operate a self-driving car.
Patrick thinks he is an old man, so it is up to SpongeBob to remind him how much fun being a child…
SpongeBob and Patrick exchange tiny living versions of themselves.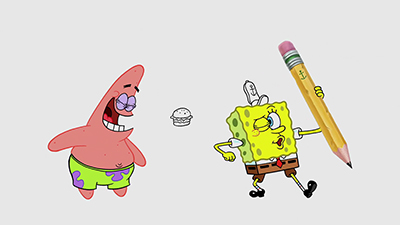 Plankton tells his grandma that he owns the Krusty Krab, but he must keep the lie going when she…
SpongeBob and Patrick become trapped in an alternate dimension where anything they draw comes to…
SpongeBob and Patrick help Bubble Bass move out of his mother's basement.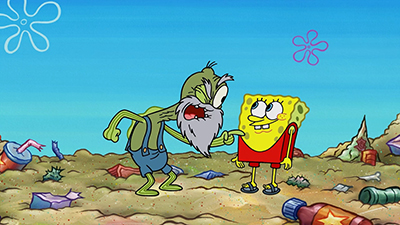 A sea bunny ravages Squidward's garden, but SpongeBob thinks it's cute.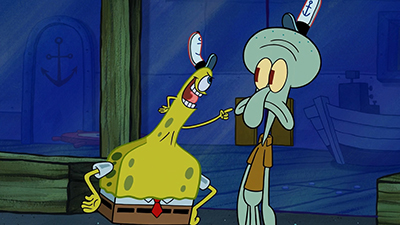 SpongeBob wants to be the first sponge that dives to the surface of the ocean.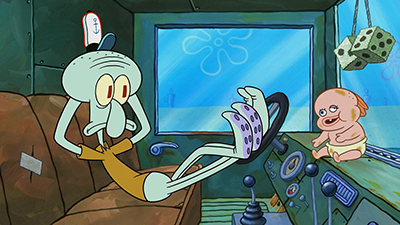 SpongeBob and Squidward accidentally let Plankton slip away with the formula, and it is up to them…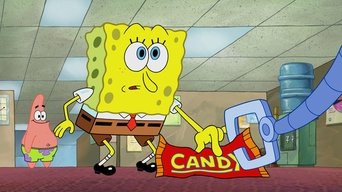 When Mr. Krabs gets in trouble for littering, he makes SpongeBob and Squidward clean up Bikini…
After spilling a milkshake during a delivery, SpongeBob vows to return and clean the entire…
Plankton tells Patrick he's his conscience so he can convince the wooden-headed star to steal him a…
When the Krusty Krab runs out of mustard, Mr. Krabs sends SpongeBob, Patrick, and Squidward to dig… Plankton hasn't tried to steal the secret formula in a while... and that's making Mr. Krabs nervous! When Patrick discovers the pineapple's library, SpongeBob introduces him to the wonderful world of… Sandy struggles to build a ship-in-a-bottle before a big contest, so SpongeBob calls in a little… Plankton goes to jail, but the secret formula is taken as evidence, so SpongeBob and Mr. Krabs plot… Sandy takes her Science Scout troop on a trip to the moon. In space, no one can hear you… The long-lost episode of "Mermaid Man" is finally showing on TV, but SpongeBob may not make it home… Karen gets a computer virus, and it's up to SpongeBob to get it out of her. SpongeBob helps out the Krusty Krab's night shift crew, but the customers crave something creepier… When a gang of kids steal the Krusty Krab's grill, SpongeBob and Mr. Krabs go to extreme lengths to… SpongeBob visits his old friend Bubble Buddy in his hometown Bubbletown. Sandy wants to spend a night in the city with Karen and Mrs. Puff, so the ladies can let off some… SpongeBob and Patrick have their peaceful day of jellyfishing disturbed by Sandy's competitive… SpongeBob pulls from Squidward's shirt a loose string that never seems to end.