6.56
This musical drama revolves around Star, her sister Simone and their friend Alex, three talented young singers who navigate the music business on their road to success in Atlanta, where Star and Simone's long lost godmother Carlotta lives. They'll soon learn that success is not only about the music, but also drama, sacrifice and pain.
Returning series


TV series created in 2016 by Tom Donaghy, Lee Daniels.
The show consists of 4 seasons and 42 episodes.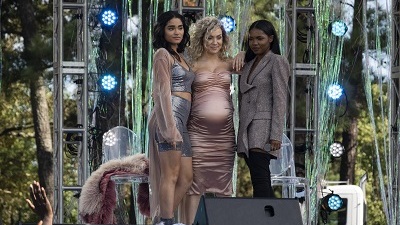 Carlotta does what she can to make the Rhythm and Bells Festival a success. However, challenges…
Carlotta returns to Gravity Records, but finds out a lot has changed. Star meets Jackson's mother,…
As the girls get ready for Atlanta Next Fest, a shocking development puts the group and their…
Star is troubled as she deals with the aftermath of Hunter's actions, while Derek and Alex struggle… Trailer
Seasons
Posters
Similar TV Shows