8.5
A century after Captain Kirk's five year mission, the next generation of Starfleet officers begins their journey aboard the new flagship of the Federation. Commanded by Captain Jean-Luc Picard the Galaxy class starship Enterprise NCC-1701-D will seek out new life and new civilizations - to boldly go where no one has gone before.
Ended


TV series created in 1987 and concluded in 1994 by Gene Roddenberry.
The show consists of 7 seasons and 177 episodes.
Picard is struck by an energy beam from an alien probe, which renders him unconscious and places…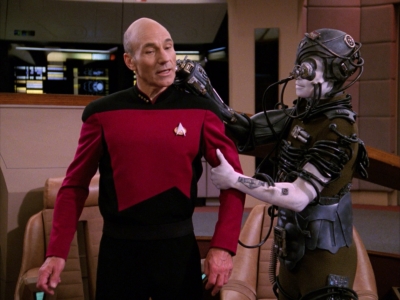 Stardate: 43989.1 An Starfleet expert on the Borg, Lt. Cmdr. Shelby, is assigned to the Enterprise…
Riker must pull out all the stops in order to save Earth from a Borg invasion being lead by none…
Trailer
Seasons
Posters
Similar TV Shows