8.5

Sam and Dean Winchester, travel across America in a black 1967 Chevy Impala investigating and combating paranormal events and other unexplained occurrences, many of them based on American urban legends and folklore as well as classic supernatural creatures such as vampires, werewolves, and ghosts.
Returning series


TV series created in 2005 by Eric Kripke.
The show consists of 14 seasons and 289 episodes. Our heroes, Sam and Dean Winchester, continue to be tested in the battle between good and evil, but…
The showdown between good and evil is at hand. With the Apocalypse looming, Sam and Dean realize…
Dean and Sam find themselves in an alternate reality where everyone believes they are two actors…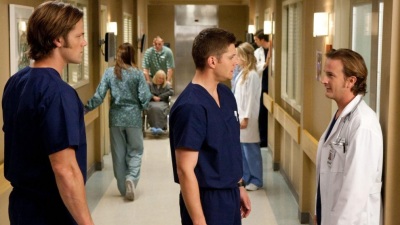 When Sam and Dean find themselves living their lives on what appear to be TV shows, it makes for a…
Trailer
Seasons
Posters
Similar TV Shows