They're back the ghouls and vampires, the ghosts and spirits and even more terrifying entities. And wherever these evil beings are, you'll find brothers Sam and Dean Winchester, hunters on the trail of the demon who murdered their mother…and of any other unholy agent of the Supernatural. Join the brothers in their mind-bending, bone-chilling Season 2 road trip across America a journey deeper into the mystery of their own destinies.
In the aftermath of the car crash, the surviving Winchesters go to the hospital, where one is…
After the events at the hospital, the brothers have no idea where the demon that killed their…
Sam and Dean encounter a vampire hunter whose obsession may get them all killed.
Dean and Sam investigate the death of a young college student who died in a car accident, but whose…
Sam and Dean meet Andy Gallagher, a slacker with psychic powers of persuasion. Once the brothers…
Sam and Dean investigate the slayings of blonde women and find that the ghost of the first known…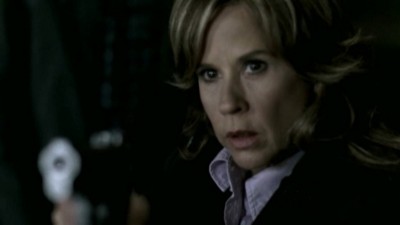 Sam and Dean investigate the murder of a lawyer and his wife, who claimed to have seen a ghost…
Dean calls a demon to make a deal to save a man named Evan Hudson, in exchange for himself. While…
Sam has a vision of Dean shooting a defenseless man, and they go to the town of River Grove, where…
Sam meets a woman who shares his ability to have visions, and she warns him that she has seen the…
Sam and Dean investigate an Connecticut inn run by a single mother where mysterious deaths are…
The Winchesters investigate a series of crimes where robbers with no criminal past commit suicide…
An angel causes people to cheerfully go out to murder, and when the Winchesters investigate one of…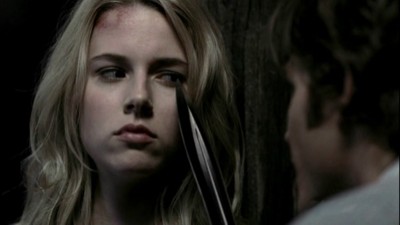 Sam contacts Dean after being missing for a week. When they reunite, Dean finds Sam covered in…
The Winchester brothers seek the help of their family friend Bobby while investigating a series of…
A fatal automobile accident from 1992 leaves an angry apparition haunting a remote stretch of…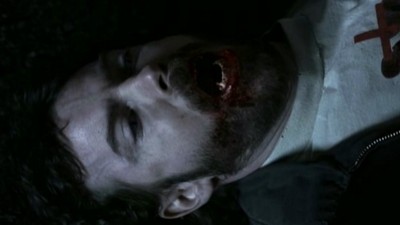 S02E17 : Heart
8.88/10

(aired on 03/22/2007)Sam and Dean investigate a brutal death and discover that the killer is a lycanthrope: a werewolf.
Sam and Dean discover that a group of ghosts are attempting to shut down production of a movie that…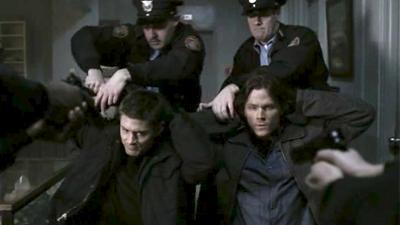 Sam and Dean allow themselves to be arrested in order to investigate a series of murders inside a…
Dean is attacked by a Djinn... and finds himself in a new reality where his mother is still alive…
Sam and other "special children" are abducted by the Yellow-Eyed Demon and taken to a ghost town,…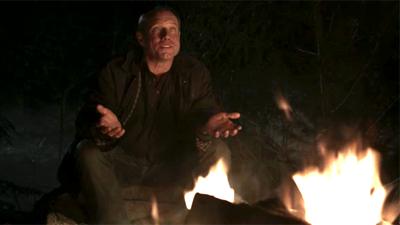 After the fight between Jake and Sam, Dean has to make the ultimate sacrifice for his brother.…