Season 10 begins with Sam's frantic search for his missing brother, who is gone without a trace. The road to recovering the wayward Dean takes Sam down dark paths, with consequences that will shake the boys to their core. Meanwhile, Castiel has to pick up the pieces in the aftermath of Metatron's campaign. With his grace failing and rogue angels still on the loose, Cas will face the ticking clock of his own mortality as all-new threats emerge to once again push all of our heroes to their limits.
S10E01 : Black
8.59/10

(aired on 10/07/2014)Dean is a demon and running amuck with Crowley while Sam tries to figure out what happened to his…
Crowley notices Dean is becoming more and more aggressive. Dean tells him that's the side effect of…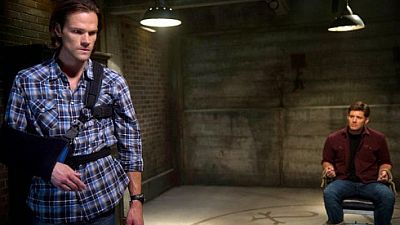 Sam continues his efforts to save Dean from the Mark of Cain. Crowley realizes Dean's demonic…
A recent string of werewolf attacks points to a surprising culprit – Kate, the werewolf Sam and…
When Sam and Dean investigate the disappearance of a teacher, they are stunned to see the school is…
Dean is surprised when he checks Bobby's cell phone and hears a message that says Bobby or his next…
Sam and Dean stumble upon a demon who is running from Crowley. Before they have a chance to shut…
Jody Mills reluctantly attends a mandatory sheriff's retreat and is partnered with an overeager…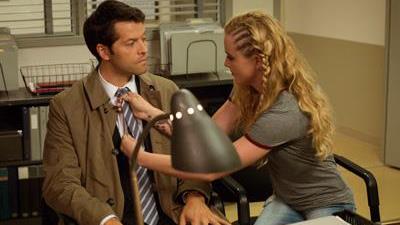 Castiel finds Jimmy's daughter Claire in a group home and she convinces him to break her out. …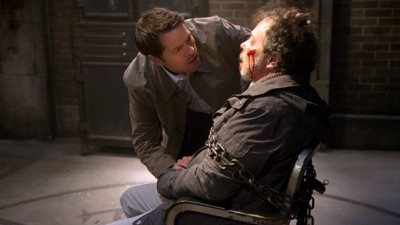 After the massacre at the ranch, Dean, Sam and Castiel double their efforts to find a cure for the…
Sam is scanning the internet for suspicious paranormal activity and comes across a video of Charlie…
Looking to get Dean out of the bunker, Sam finds a case for him and Dean to investigate – people…
A ghost starts killing people through various electronic devices. Sam and Dean discover who was…
Dean, Sam and Castiel deal with Cain's return. Crowley and Rowena continue to grow closer but when…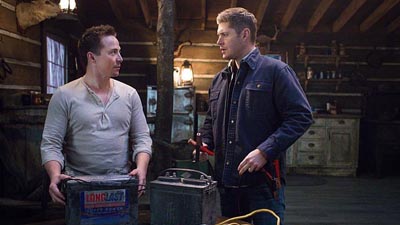 Despite Dean's directive to forget about looking for a cure for the Mark of Cain, Sam continues to…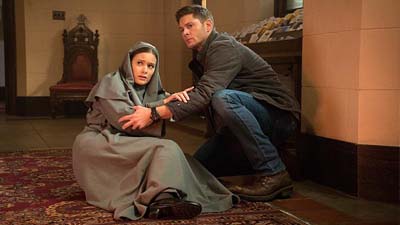 Sam and Dean investigate a string of suicides committed by people with little in common other than…
Sam and Castiel follow up on a lead about the Mark of Cain. Dean and Rowena meet.
Charlie calls Sam and Dean to tell them she found the Book of the Dead which could help remove the…
Sam learns that former Men of Letters, Magnus, once built a magical box and Sam sets out to find it…
When Claire Novak gets a lead on her mother, Amelia, who has been missing for years, Castiel asks…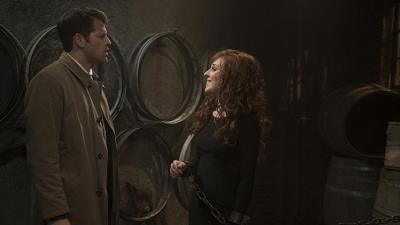 Dean and Sam investigate a bizarre murder and realize the killer bears the same tattoo as those…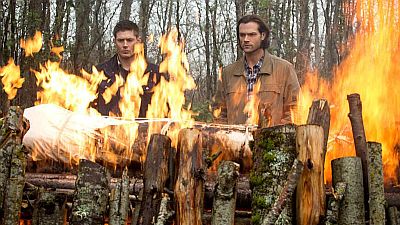 When it comes to the Stynes, Dean decides to take matters into his own hands. Sam tries to come to…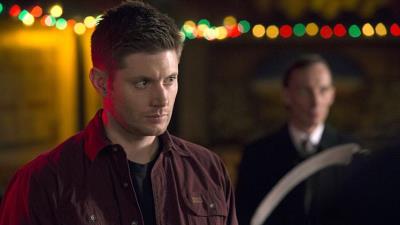 Dean makes a shocking decision regarding the Mark of Cain that would change not only his life, but…