Following the release of the Darkness, this season follows the Winchesters and their allies as they find themselves fighting the most powerful supernatural entity they've ever faced.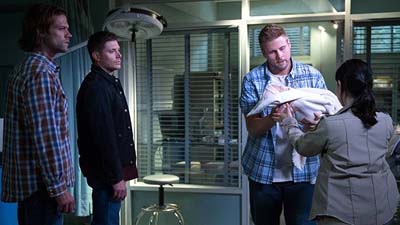 Picking up where the finale left off, Sam and Dean must deal with the Darkness that has been…
Dean helps Jenna, the deputy he met after the Darkness fell, get back home safely and then sets off…
While Rowena tries to consolidate her power to protect herself from the Winchesters, Sam and Dean…
S11E04 : Baby
9.59/10

(aired on 10/28/2015)Seen entirely from the point of view of the Impala, Sam and Dean go on a road trip to fight…
Sam and Dean investigate a series of murders at a local B&B that also happens to be Lizzie Borden's…
Castiel seeks out Metatron's help to stop the Darkness. However, Metatron is pretty happy with his…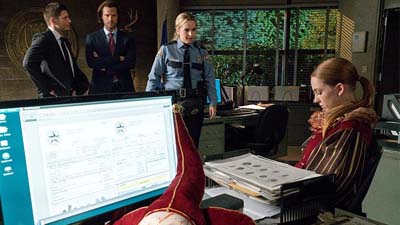 S11E07 : Plush
8.38/10

(aired on 11/18/2015)Sheriff Donna calls Sam and Dean for help after a horrific murder with supernatural elements…
Sam is shocked when his childhood imaginary friend Sully makes an unexpected appearance. Sam can't…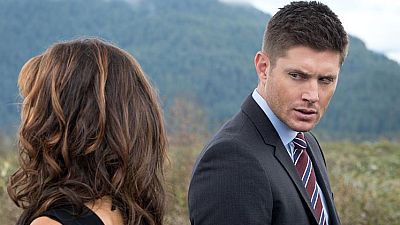 Amara unleashes her power on the local townspeople as she issues a shocking challenge. Dean tries…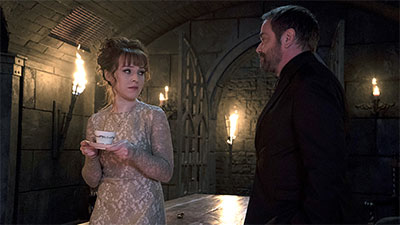 Now that he has Sam in the cage with him, Lucifer offers Sam a way out but it comes with a steep…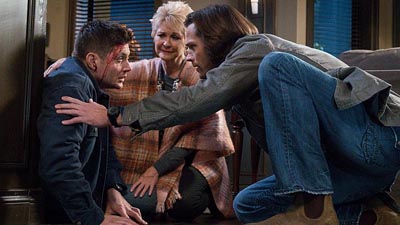 Sam and Dean investigate a case where people are suffering violent deaths after hearing a…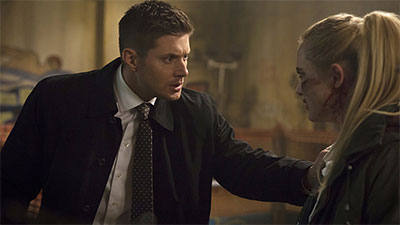 Sam and Dean drop in on Jody Mills, Claire and Alex after receiving a panicked phone call from…
Sam and Dean investigate a set of murders on Valentine's Day and discover they are dealing with an…
Hoping to find a weapon powerful enough to defeat Amara, Dean convinces "Castiel," who is still…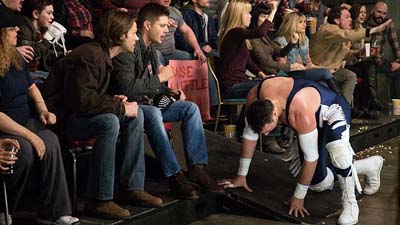 Dean sees an obituary notice for a wrestler he and Sam used to watch when they were kids. Deciding…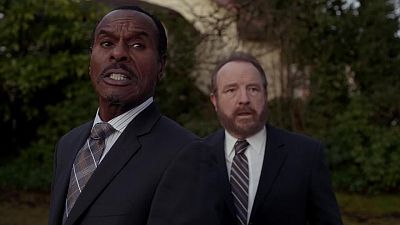 A dangerous creature is accidentally released into an old house, attacking a mother and her child,…
Sam and Dean battle a pair of werewolves who have captured two victims. Just as the brothers are…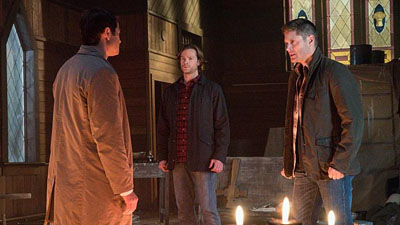 Lucifer takes a trip home and tries to assert himself into Heaven. Crowley tells Sam and Dean he…
In a small town in Colorado, mysterious disappearances happen every 27 years. Sam and Dean head to…
Amara unleashes a dark fog on a small town, causing everyone to go mad. Dean and Sam realize this…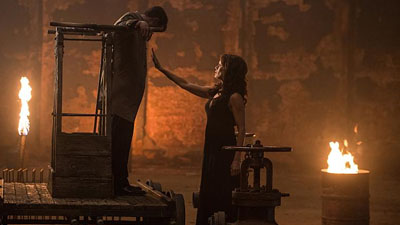 Amara shows Dean how she's torturing Lucifer. Worried for Castiel, Dean and Sam come up with a plan…
Sam and Dean face their biggest challenge yet. Rowena makes her move.
God comes to a decision about Amara that has direct repercussions for Sam and Dean.