One year after the SAO incident was resolved, Kazuto Kirigaya is adjusting to a normal life once again as best he can. He thinks all that death is finally behind him, until he is approached with some startling information. In the wildly popular pro shooter MMO Gun Gale Online, an ominous player has shot players in the game, and the same players mysteriously turned up dead in real life. Kazuto feels himself being pulled in as if by the shadow of SAO and agrees to investigate. He must now tread back into the dark world of his past with the help of the troubled, ice-cold sniper Shinon as he searches for the player who only refers to himself as "Death Gun."
Nearly a year after the Sword Art Online incident, a new virtual reality MMORPG known as Gun Gale…
In a flashback, on September 14, 2025; Sinon, who had accidentally fallen down a trap chute while…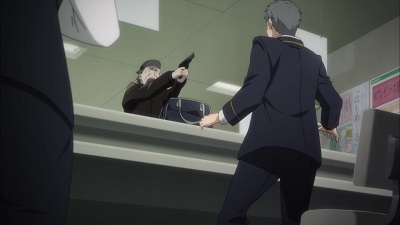 While walking home, Asada Shino, Sinon's real-life counterpart, is bullied by three schoolmates,…
Kazuto is now logged into GGO but is baffled as to why his avatar has long hair and feminine…
Kirito and Sinon arrive at the General Governor's Office and go to the terminals to register.…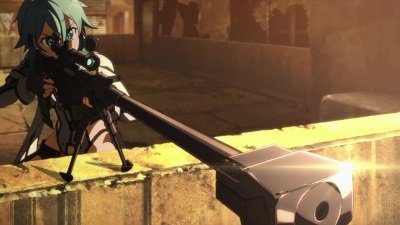 Kirito pretends to not understand Death Gun's answer, and Death Gun states that he will kill him,…
In the Kirigaya residence, Suguha shows Kazuto a news article about the participants of the BoB…
While waiting for BoB to begin, Kirito assumes that Death Gun will sign into the tournament under a…
Sinon shoots at Death Gun, but he dodges the bullet and then kills Pale Rider with his pistol.…
Before Death Gun could shoot Sinon, he is interrupted by Kirito, who shoots him in the shoulder…
After hearing that Kirito had killed people in SAO, Sinon asks him how he was able to overcome the…
After checking the map, Kirito finds that twenty-four players had already been killed, while only…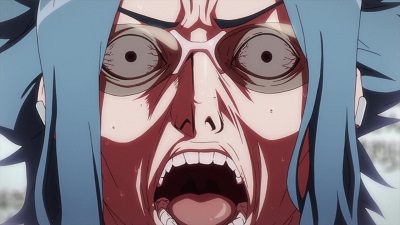 The battle between Death Gun and Kirito begins as the former unleashes a deadly barrage of strikes…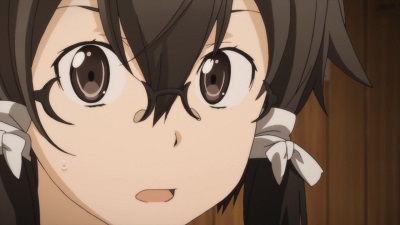 While Kirigaya Kazuto tried to defend himself against Shinkawa Kyouji, he leaves an opening for…
One day at the end of the year, Kirigaya Suguha showed her cousin, Kirigaya Kazuto, a news article…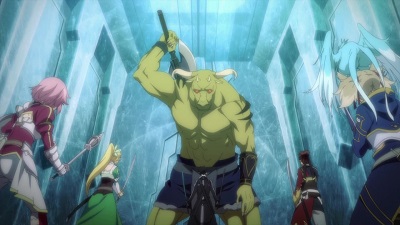 At the entrance to Thrymheim, Yui explains that the quest they were given was created by the…
Thrym engages the group in battle, and they are supported by Freyja, who overwhelms Thrym with her…
In an upcoming update of ALO, Floors 21-30 of New Aincrad will be unlocked. Asuna, Kirito and Yui…
Hearing rumors about a brilliant player known as Zekken, Asuna decides to mount a challenge. But…
Yuuki takes Asuna to an inn in Ronbaru and introduces her to the other members of the Sleeping…
After Kirito blocked the raiding guild's reinforcements, three mages of guild fired multiple…
Asuna finds out Yuuki is terminally ill with Acquired Immune Deficiency Syndrome aka AIDS.
On the day after Asuna's reunion with Yuuki, Asuna takes a Bidirectional Communication Probe to…
After a guild gathering which lead into a won boss fight and a timeline with background music Asuna…