Kirito awakens in a vast, fantastical forest filled with towering trees. In his search for clues to the truth of his surroundings, he encounters a young boy who seems to know him. He ought to be a simple NPC, but the depth of his emotions seem no different than a human. As they search for the boy's parents, Kirito finds a peculiar memory returning to him. A memory from his own childhood, of this boy and a girl, too, with golden hair, and a name he should have never forgotten—Alice.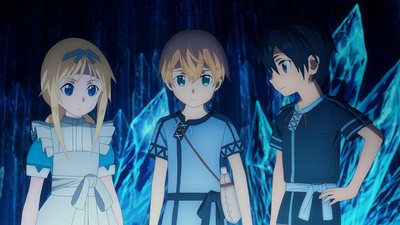 Kirito, along with his childhood friend, Eugeo, has been tasked with cutting down a colossal tree…
Kirito wakes up to find himself inside a mysterious world evoking a fantasy game. His memory fuzzy,…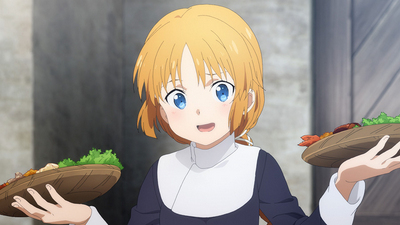 Kirito makes up his mind to journey to Centoria. Since he'll need Eugeo's help, he also decides to…
Kirito and Eugeo realize Selka has taken off to the End Mountains alone, and decide to chase after…
In the real world, Kazuto Kirigaya lies unconscious. At Kikuoka's request, Kazuto is moved to a…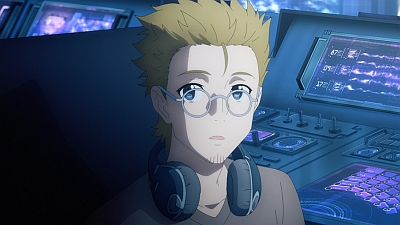 Asuna infiltrates Rath, the research lab in the Ocean Turtle, where she relentlessly grills Kikuoka…
Two years have gone by since Kirito and Eugeo left Rulid Village. In the capital city, Centoria,…
Kirito finds himself in a duel against the Elite Disciple Volo Levantein, using real swords. As the…
Now an Elite Disciple along with Kirito, Eugeo struggles with the question of what he should infuse…
Ronie and Tiese are late getting to the dorm. Kirito rushes out in search of them, but no sooner…
Kirito and Eugeo are now considered criminals for having violated the Taboo Index and are thrown…
Kirito and Eugeo escape from their cell, only to find their way blocked by Eldrie Synthesis…
Kirito and Eugeo have been rescued by the young girl, Cardinal, who has secluded herself inside the…
After being entrusted with the fate of the world by Cardinal, Kirito and Eugeo head to the top…
Kirito and Eugeo are on their way up the stairs of the Central Cathedral when they encounter two…
Though riddled with wounds, Kirito manages to activate his Perfect Weapon Control art. Continuing…
When Kirito and Alice both unleash the Perfect Weapon Control art in the Cloudtop Garden, the…
Eugeo reaches the ninetieth floor of the Central Cathedral, which turns out to be a vast bathing…
Seeing Alice's reaction when he mentioned the name Selka, Kirito decides to tell her the truth…
Kirito and Alice reach the communal bath on the nintieth floor. There, they find the Integrity…
Standing in Kirito and Alice's way is Eugeo, who's undergone the Synthesis Ritual and become an…
On the top floor of the Central Cathedral, Kirito, Eugeo, and Alice finally face Administrator. But…
Cardinal appears on the top floor of Central Cathedral for a showdown with her bitter foe of the…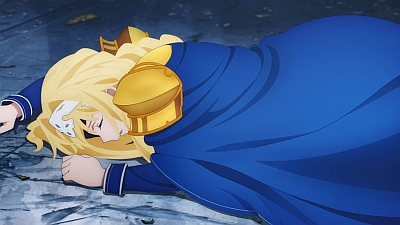 Carrying the hopes of Cardinal, Eugeo, and Alice in his heart, Kirito stands yet again and… Recap of the first 18 episodes.