7.81
Set ninety-seven years after a nuclear war has destroyed civilization, when a spaceship housing humanity's lone survivors sends one hundred juvenile delinquents back to Earth, in hopes of possibly re-populating the planet.
Returning series


TV series created in 2014 by Jason Rothenberg.
The show consists of 6 seasons and 76 episodes.
Clarke's past catches up to her.
Diyoza learns more about the mysterious Children of Gabriel while Abby continues searching for a…
Jordan investigates Sanctum. Meanwhile, Octavia and Diyoza discover the threats of the new planet…
The journey to the City of Light continues, and Jaha makes a move that shocks Murphy. Clarke…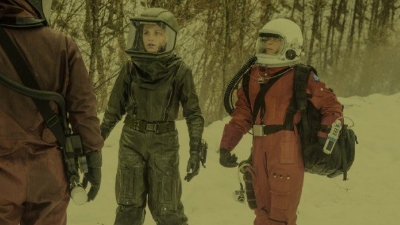 It's a race against the end of the world as Praimfaya arrives forcing our heroes to make impossible…
Octavia fights in the final battle for her people's survival, but not everyone is willing to play…
Trailer
Seasons
Posters
Similar TV Shows