In season five, Penny and Leonard's relationship is relaunched in full "beta test" mode, while Sheldon, Howard, and Raj discover the feminine mystique is something that cannot be easily graphed or calculated. As Sheldon makes begrudging amendments to his "Relationship Agreement" with his "friend-who-happens-to-be-a-girl" Amy Farrah Fowler, Raj contemplates an arranged marriage, and Howard is all-systems-go for both is NASA space launch and wedding to the spirited Bernadette.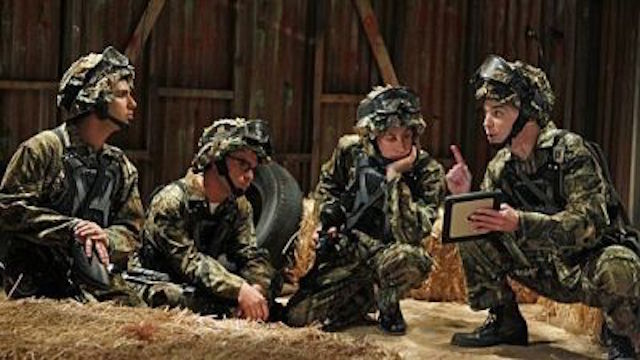 Penny is worried with how damaged her friendship with the guys will be in the aftermath of her…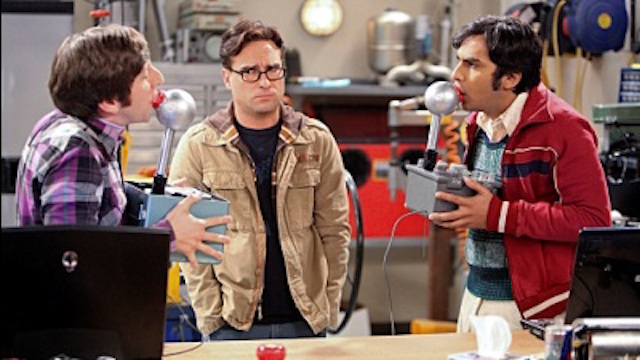 A fight between Sheldon and Penny leaves Amy caught in the middle, while Leonard tries to spice up…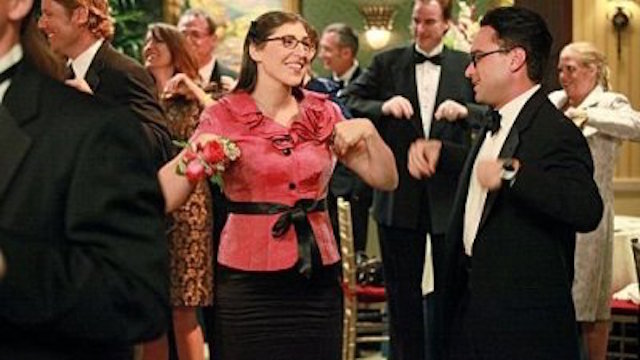 Leonard and Amy get to know each other better, while Howard and Bernadette spend the weekend with…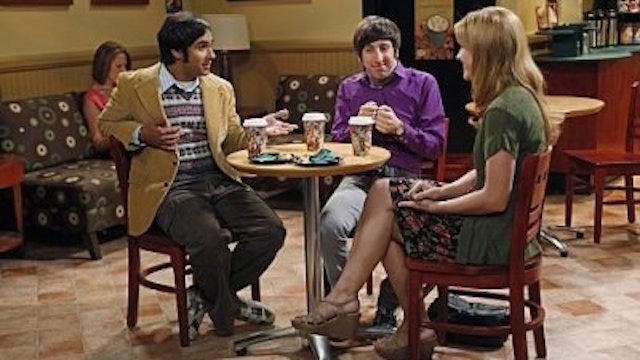 Penny plays Matchmaker for Raj, which results in him finding a girl he is comfortable talking to.
Sheldon and Leonard get invited to a party at Wil Wheaton's house, and Howard gets an…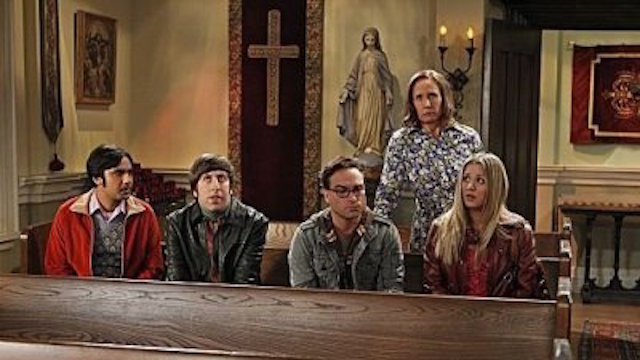 Sheldon's mother, Mary Cooper, comes to visit, but Sheldon is annoyed that she also spends time…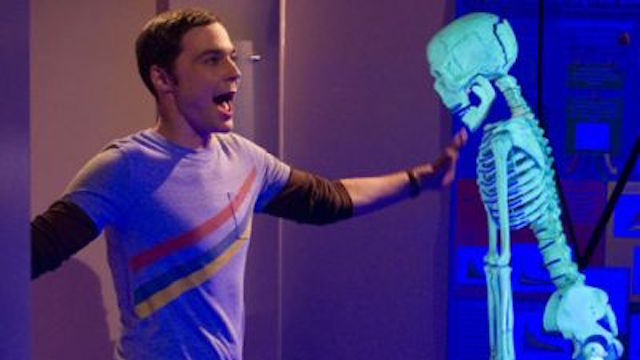 A cute comic book artist puts Leonard and Priya's relationship to the test, while Sheldon tries to…
Amy becomes heartbroken when she discovers that Penny and Bernadette went wedding dress shopping…
Leonard and Penny try hanging out as friends on a 'non-date', but end up purposely ruining each…
Sheldon considers taking his relationship with Amy to the next level when Stuart from the comic…
Leonard must face his fears after being contacted by his high school tormentor.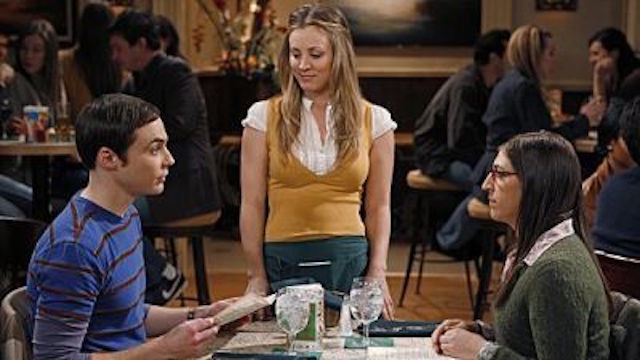 Sheldon gets in trouble with Amy when he isn't impressed by her recent accomplishment, and Howard…
Leonard, who broke up with Priya, asks Penny out to a spur-of the-moment romantic dinner for two,…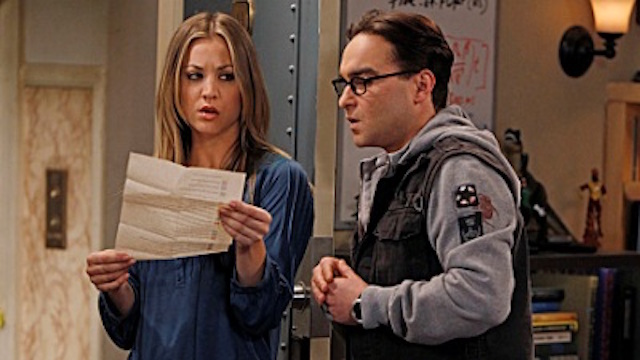 Leonard and Penny deal with the idea of starting a relationship again and Raj finally finds a…
Sheldon's selfish demands force Leonard to reconsider their friendship. Meanwhile, Wolowitz tries…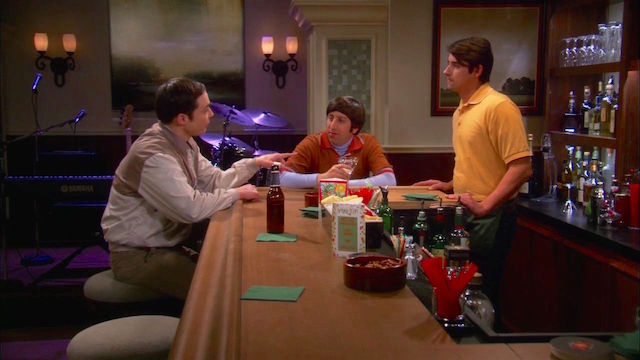 When Sheldon is forced to take his vacation, he goes to work with Amy in her neurobiology lab.
Penny is horrified when Amy gives her a gift: a huge, quite horrible painting of the two of them.…
Sheldon becomes agitated when his regular barber is out sick. Astronaut training causes Howard to…
Sheldon must choose between joining Amy at her aunt's birthday party or playing videogames all…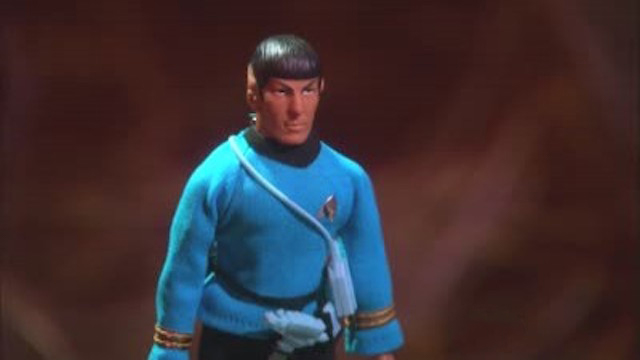 Penny buys Leonard and Sheldon "Star Trek" collectibles as a thank-you, leading Sheldon to be…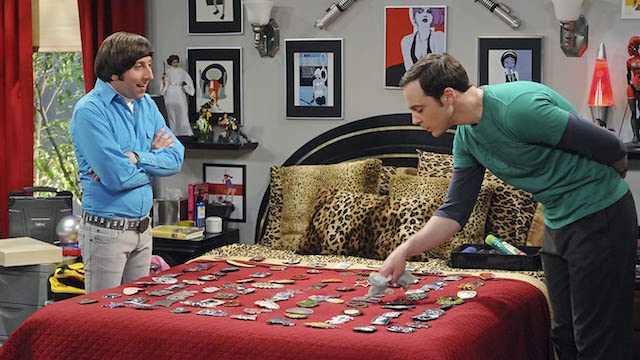 When Wolowitz gets to work with Stephen Hawking, Sheldon is willing to do anything to meet his hero.
After the guys throw Howard a bachelor party, Bernadette reconsiders marrying him after learning…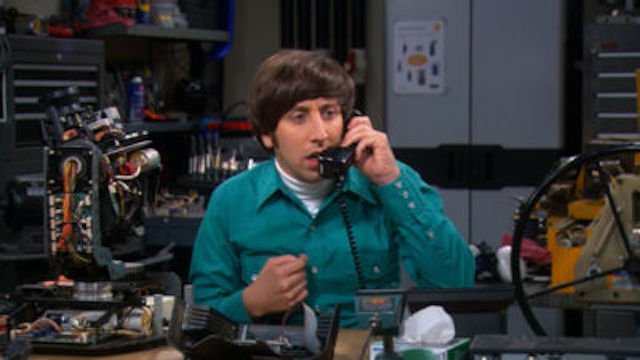 When NASA moves up Howard's mission, he must face his fears and Bernadette's dad, thus putting the…
The fifth season ends with Howard and Bernadette deciding to get married before his NASA mission,…