 When Caroline suffers an accident, everyone suspects Bill; Steffy asks Liam not to consider getting… Bill tries to prove his innocence; Hope tells Bill she will overcome what he has done Rick and Liam have a confrontation; Liam gives Hope an answer Bill feels blindsided when his loved ones confront him about his choices; Hope wants retribution Hope goes to extremes to get Bill to face her; Steffy asks Liam about their relationship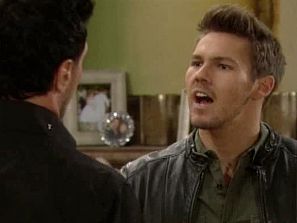 Hope tells Liam about Bill's attempt to ruin their wedding; Bill awaits backlash from his son
Bill's display of regret shocks Liam; Steffy tells Hope to keep away from Liam Hope offers Liam the chance to start their lives together; everyone at Forrester Creations gets…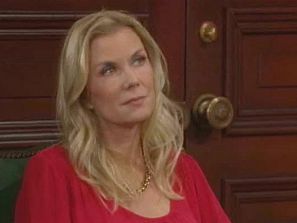 Steffy gets information that has the potential to change things with Liam; Thomas and Rick turn out…
Eric chooses the challenge winner; Steffy sees something that puts her relationship with Liam at… Taylor considers breaking a promise to protect her daughter; Brooke pressures Liam to make a…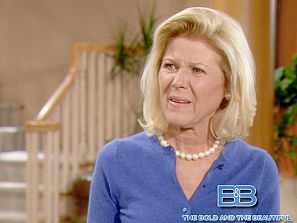 Pam tries to console Eric; Katie puts an arrangement into action
Katie learns that Bill is not keeping his promise; a woman from Dayzee's past confronts her
Dayzee's former acquaintance hopes to find something she lost; Brooke tells Bill his marriage is in…
Taylor tells Brooke why she resents her; Dayzee talks to Hope about her history with Maya
Taylor talks to Eric about Thomas; Dayzee worries about the impact of her past on the future
Hope makes a move on Liam in Steffy's absence; Eric offers support to Taylor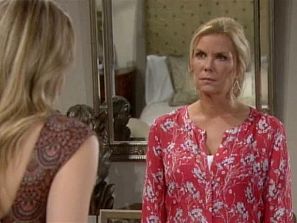 Brooke makes a vow to Hope; Eric steps in between Thomas and Rick
Dayzee finds herself in an awkward situation with Maya; Taylor thanks Eric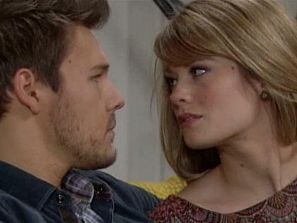 Steffy returns, excited to share her news with Liam; Marcus introduces his brother to the…
Rick takes responsibility for his interference in Hope's relationship with Liam.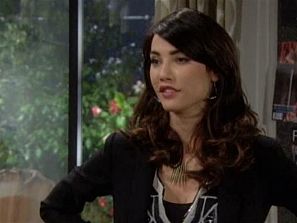 Steffy confronts Liam about Hope; Brooke tells Hope that Liam's commitment should be to her
Liam's request takes Steffy by surprise; Taylor unleashes years of resentment towards Brooke;… Katie intervenes in an argument between Bill and Liam; Brooke and Taylor each comfort their…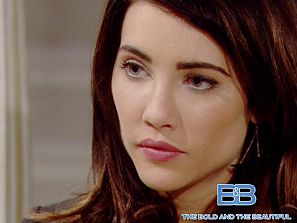 Bill tells Liam to see his situation the way it really is; Steffy tells Taylor why she doesnt wanna… Dayzee reveals her past with Maya to Marcus and Carter; Brooke, Pam, and Donna worry Eric is hiding… The time Taylor spends with Eric makes Pam and Donna jealous; Carter pushes Dayzee to reach out to…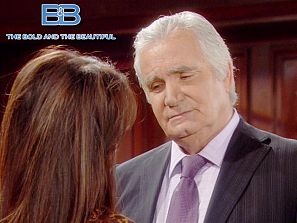 Eric opens up to Taylor about his relationship with Stephanie. Taylor promises that she wont let history repeat itself; Dayzee fears the consequences of giving…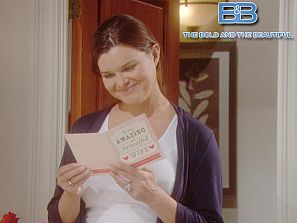 Eric tries to surprise Taylor; Bill's plans take a detour; Marcus, Rosey and Dayzee celebrate…
Brooke comes up with a plan to bring Liam and Hope back together; Liam surprises Steffy at her…
Brooke arranges a surprise wedding for Hope and Liam; Hope opens up to Oliver; Rick talks to Liam
Steffy hears her child's heartbeat for the first time; Liam and Hope arrive to a confusing scene at…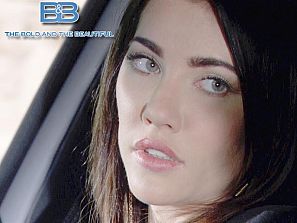 Hope makes a sentimental gesture to Liam; Taylor and Steffy react to news of the elopement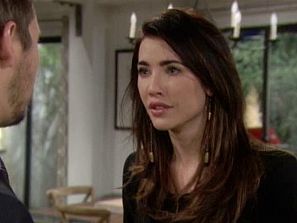 Brooke and Taylor support their daughters; Rick changes venues on Caroline at the last minute
Hope and Liam argue over the turn of events; after Caroline's departure, Rick meets an interesting…
Hope urges Liam to decide for himself; Rick hears Maya sing at Dayzee's
Taylor and Bill's unborn grandchild brings them together; Liam makes his decision
ill encourages Eric to ask for a promotion; a couple starts the rest of their lives together
Erric surprises Taylor with lingerie and a romantic set-up; Bill offers support to Steffy Brooke finds Eric and Taylor in a compromising position; Oliver reveals his feelings to Hope
Carter gets a job offer from Rick; Brooke tells Bill what she learned from Taylor and Eric Maya continues to flirt with Rick, not knowing who he is; Forrester employees move Taylor's stuff… Bill suggests a way for Brooke to regain her place at Forrester; Hope asks a favor of Liam
Katie turns Bill aside in order to spend time with Will; Hope decides to focus on her career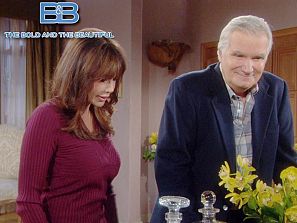 Donna and Pam discuss Taylor's relationship with Eric; Hope and Liam try to move on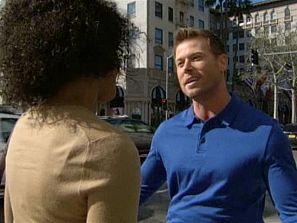 Pam frightens Taylor and Eric when she shows up at the mansion unannounced; Rick takes advantage of…
Caroline interrupts an important meeting to look for Rick; Rick and Maya take a trip The Forrester Creations group wonder about Rick's absence as they get bad news; Rick doesn't reveal…
Taylor asserts her power at Forrester; Hope makes a request of Steffy
Brooke tries to protect her family's future; Thomas shoots for another chance to run Forrester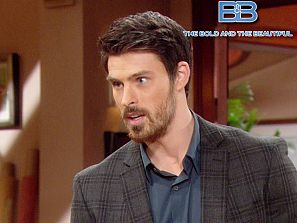 Brooke, Bill and Rick celebrate; Caroline tries to entice Rick with lingerie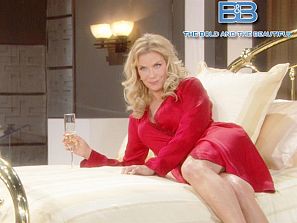 Taylor tries to get Katie to worry about Bill and Brooke; Maya tells Dayzee about her trip Rick throws accusations at Taylor; Katie find Brooke and Bill together
Katie tell's Brooke and Bill what's what; Maya agrees to go on a date with Carter Carter and Maya visit the Forrester mansion; Katie and Bill discuss their marital problems
Caroline tries to get Rick to forget about Maya; Brooke and Bill each consider their predicament
Eric makes an announcement that diverts media attention for Brooke's press conference; Caroline…
Distracted and a little drunk, Bill takes off in his car; Rick and Maya kiss
A car accident puts lives in danger; Katie talks to Danielle about her relationship with Bill
Brooke talks to Lt. Baker about the crash; Brooke calls Katie from Bill's phone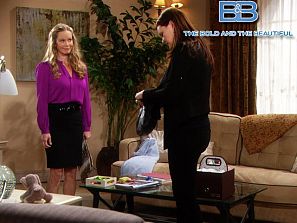 Hope and Liam think about how their lives could have been while babysitting Will; Katie finds…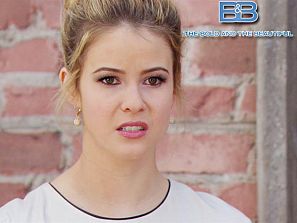 Caroline comes up with a way to get Maya out of Rick's life; Katie's words sadden Bill
Maya thanks Rick for opening up to her.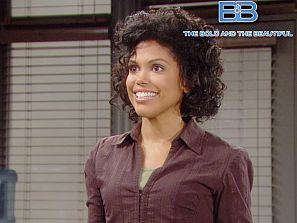 Bill and Brooke learn about Katie's condition; Maya is excited about a job offer
Donna questions Brooke; Taylor suggests Brooke and Bill are to blame for Katie's condition Bill loses his patience as Taylor questions him and Brooke; Brooke sits with Katie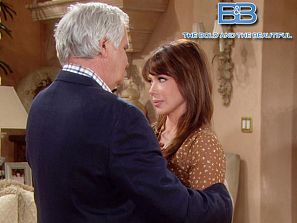 Taylor and Eric give Steffy and Liam an irresistible invitation; Dayzee and Caroline discuss Maya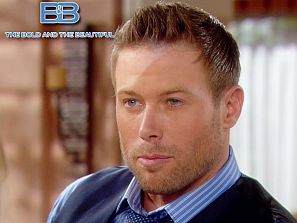 Rick asks Maya to meet him; Hope refuses to give in to Taylor's demand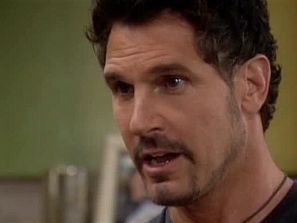 Bill and Brooke butt heads over Katie's condition; Steffy talks to Taylor about her ideal wedding Katie makes a distressing request; Carter offers assistance to Liam and Steffy Caroline lashes out at Maya; Brooke and Bill must make a decision about their future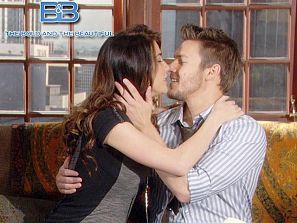 Oliver comforts Hope about Liam; Steffy plans the wedding, while Liam plans the honeymoon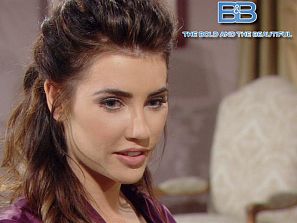 Thomas, Taylor and Steffy have a moment; Rick is grateful for Hoe's support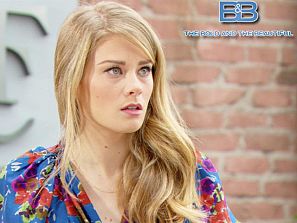 Liam and Steffy's wedding commences; Hope decides to go to the wedding and win Liam back
Katie asks Dr. Meade about when she can go home; Caroline tells Carter about her plans for the…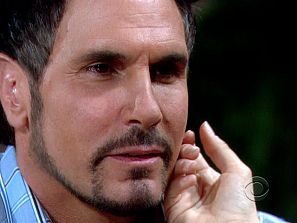 Bill shows Katie he is committed to their marriage; Hope gets an encouraging offer from Oliver
Katie and Bill try to make up for lost time; Rick picks a new face for "Hope For The Future"
Bill gives Katie a surprise; Taylor hears Lt. Baker asking Brooke about an accident; Pam tells…
Eric steps in when Taylor's questioning of Brooke becomes too intense; Rick shares his plans with…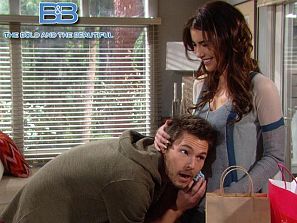 Brooke turns to Eric when she gets upsetting news from her doctor; Liam and Steffy discuss baby…
Hope and Steffy see each other for the first time since the wedding; Donna finds Brooke and Bill in…
Caroline works to undermine Maya; Bill and Katie share a moment; Brooke talks to Donna about Bill
Caroline employs sexiness for a good cause; Bill and Katie make plans; Donna asks Brooke if she…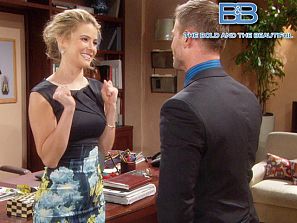 Katie and Bill discuss Caroline's relationship with Rick.
Caroline looks to Bill for relationship advice; Bill sends Justin to get dirt on Maya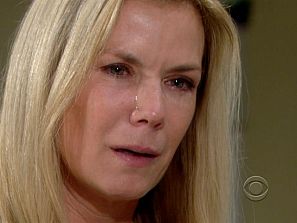 Bill threatens Maya to keep her away from Rick; Brooke admits to being in love with Bill
Hope visits Thomas and Oliver; Brooke hesitates to tell Eric the whole truth when she goes to him…
Hope runs into Steffy; Bill and Liam talk about life Hope and Brooke discuss their relationship troubles; Liam prepares a barbecue for Steffy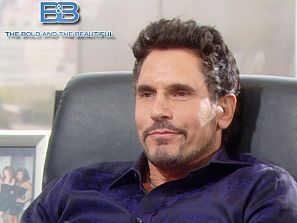 Bill brings the father of Maya's baby to town; Caroline fight's Rick's efforts to break up with her
Bill gets help with his scheme to send Maya back to prison; Hope talks to Thomas about Steffy
Jesse extends an offer to Maya; Taylor, Bill and Thomas get behind Steffy and Liam
Brooke makes an unexpected request of Eric; Taylor is worried that Steffy hasn't shown any reaction…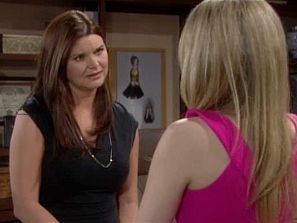 Eric's reaction to Brooke's plan concerns her; Steffy lets her frustration out
Brooke's reaction to the Brooke's Bedroom Promotional campaign confuses Hope and Rick; Taylor…
Brooke confides in Donna about her situation; Hope doesn't listen to Taylor's warning about Liam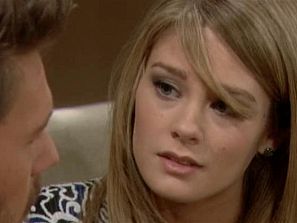 Brooke invites Eric, Bridget and Rick to dinner; a moment with Hope leaves Liam conflicted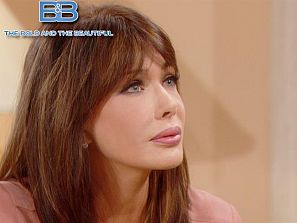 Brooke, Eric, Rick and Bridget think about their shared past; Maya tells Carter about Bill and his…
Maya must make a decision about Rick; Taylor feels confident of her ignorance of Brooke's…
Steffy and Hope meet for the first time since the accident; Bill warns Liam about all that goes…
Donna helps Brooke with her plan; Steffy makes the situation with Liam clear to Hope
Brooke tries to convince Eric to help with the cover-up; Donna tells Bill she knows his secret
Carter takes a risk to catch Maya's eye; Brooke and Bill try to resist their mutual attraction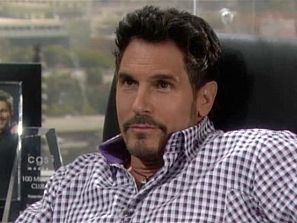 Maya levels an accusation against Bill; Caroline tries to get Rick to accept Maya's choice
Katie supports Steffy during an important moment; Brooke becomes increasingly anxious Brooke surprises Eric by recreating a moment from their past; Steffy must face her loss
Brooke continues to try to seduce Eric.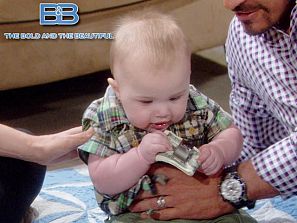 Eric makes a decision about the baby; Rick defends his mother to Taylor; Katie and Bill spend time…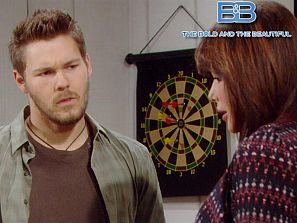 Brooke adds to her list of secrets; ignorant of Steffy's diagnosis, Taylor asks Liam a tough…
Liam becomes annoyed when Taylor discusses Steffy and Hope; Steffy offers Hope a gift; Hope tells… Maya models for a Forrester Creations photo shoot; Caroline plans to seduce Rick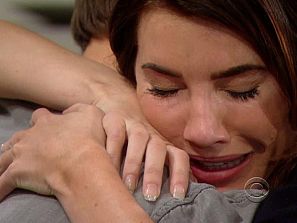 Maya stands up to Bill; Steffy stands up to Liam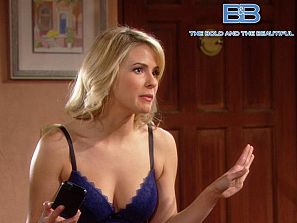 Steffy asks Katie for another favor; Rick tries to get back together with Maya; Caroline wants to…
Hope feels optimistic about getting a new start in life; Maya stands up to Caroline; Rick is… Bill gets a taste of his own medicine; Brooke asks Donna and Eric for a favor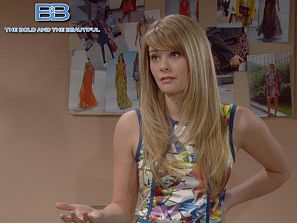 Rick and Maya move forward in their relationship; Brooke tries to get Liam and Hope together
Katie levels an accusation against Brooke; Carter introduces Caroline to Raphael; Katie considers…
Maya expresses her love to Rick; Hope photographs a mysterious stranger; Caroline tries to convince…
An anonymous benefactor gets Maya a big break in her acting career; a mystery man rescues Hope Bill pushes Liam to make up with Steffy; Katie feels guilty about the accusations she leveled at… Katie overhears her sister having a private conversation; Taylor questions Eric about Brooke Bill asks Brooke if she is withholding information; Taylor asks for evidence to back her theory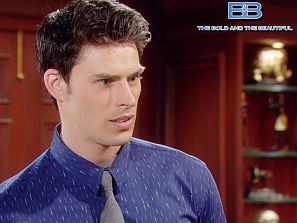 Taylor tells Eric what she discovered; family and friends celebrate Brooke's birthday; Taylor tells…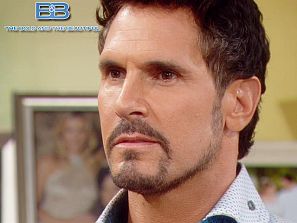 A newly revealed secret causes trouble at Brooke's party; Caroline improves her plan to separate…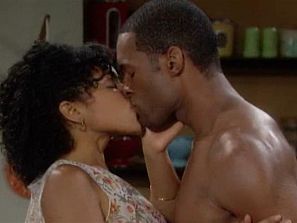 Rick and Hope disagree about Hope's recent actions; Bill tries to push some blame for what he has… Taylor and Eric hit a rough spot in their relationship; Katie tries to get information about Bill…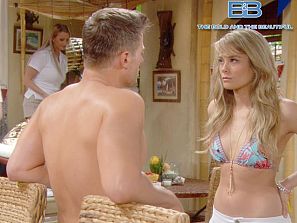 Liam asks Steffy why she left; Wyatt gets to know the Forrester Creations crew better
Liam learns making Hope wait left room for another guy to express interest; Rick expresses… Brooke and Bill face the consequences of their affair being made public knowledge; a heartbroken… Liam seeks answers about his life; Bill looks for help in an unlikely place Karen comes from New York to be there for Katie; Liam's decision could affect his relationships… Suspicious of Wyatt's past, Hope makes a request of him; Karen tries to get Bill to see the truth… Steffy tells Liam the truth; Wyatt introduces Hope to his mother Katie hits Bill where it hurts; Hope puts Quinn on edge with a question about Wyatt's history Liam talks to Katie about her vindictiveness towards Bill; sparks fly between Carter and Maya Carter hopes to have an offscreen relationship with Maya; Quinn discourages Wyatt from pursuing Hope Bill and Katie discuss giving their marriage another chance; Hope helps Wyatt look into his past Wyatt asks Quinn about an item's history; Liam starts moving on A marriage falls apart as another couple becomes engaged; sibling rivalry between the Logan and… Hope and Wyatt discover there is more to the story; Quinn sees someone from her past; Donna tries… The revelation of a 20 year old secret causes emotions to run high; Caroline manipulates Maya and… Caroline springs an unexpected leak; Bill's true colors are revealed Quinn confronts Hope about getting mixed up with Wyatt; Brooke and Eric share a moment The revelation of Quinn's secret turns Wyatt's world upside town; Katie asserts to Donna that she… Katie refuses to forgive Brooke; Hope listens as Wyatt and Liam compare themselves Donna learns about Katie's plan regarding Brooke and Bill; Wyatt pursues Hope Hope realizes it wont be easy to reunite with Liam; Rick and Caroline work together to save… Maya and Rick have different opinions about Caroline's intentions; Hope issues Liam and ultimatum Wyatt threatens the relationship between Liam and Hope; Katie watches Bill and Brooke while… Donna finds herself in an uncomfortable position; Bill gets in between Liam and Wyatt Katie puts Bill and Brooke to the test; Hope takes control of an uncomfortable situation Maya worries about Rick and Caroline's work arrangement; Thomas and Thorne team up Katie and Bill hit a snag in their reconciliation; Brooke arrives in Monte Carlo Rafael tells Maya that he is going to have to start the screening without Rick. Bill makes a grand gesture; Maya seeks comfort in Carter's arms Katie must face the consequences of her actions; Bill continues to pursue Brooke in Monte Carlo;… Liam urges Katie to rethink her feelings about Bill; Maya feels torn between Rick and Carter Wyatt shows up at Spencer Publications; Bill talks to Brooke about their future Brooke plays mediator to Katie and Bill; when Quinn tries to explain herself to Wyatt, he makes it… Katie tells Brooke that she should have listened to Taylor from the beginning. Thomas and Thorne try to convince Eric that Rick's plan for Hope For The Future is a bad idea; Maya… The Hope For The Future fashion show begins; Caroline gets important information The Forrester's wait to hear about the success of the new line Rick hears a shocking secret from Caroline; Eric decides who will lead Forrester Creations Maya pays for her mistake; Hope and Liam enjoy the present Brooke and Bill make an unexpected announcement; Caroline taunts Maya Katie gives Wyatt an earful about Bill; a couple is torn apart Things get physical between Wyatt and Bill; Brooke tries to fix her relationship with Katie; Eric's… Liam tells Bill not to regret his decision about Wyatt; Maya gets strength and support from Carter Quinn and Wyatt share a moment; Wyatt kisses Hope Brooke seeks redemption with the Spencer family; Forrester Creations partners with a new company Wyatt expects the new partnership to lead to more than just business with Hope Katie finds an ally when she meets Quinn; Brooke tries to fix Bill's relationship with Wyatt Brooke learns the affect her relationship with Bill is having on her family; Liam confronts Wyatt… Bill tries to repair his relationship with Wyatt; Hope lays down the law with Liam and Wyatt Katie lashes out at Brooke and Bill; Carter opens up to Maya about his feelings Someone makes a marriage proposal; Bill tries to comfort Brooke about their relationship Rick tries to win back Maya; Liam asks Hope to get out of the deal with Wyatt Quinn goes to Forrester Mansion; Wyatt taunts Liam about Hope Wyatt finds another reason to dislike Liam; Quinn makes sure her contract stays intact Brooke gives Bill a chance to fix his marriage; Wyatt believes Hope has feelings for him Bill and Liam talk about life; Quinn schemes to derail Liam and Hope's plans Liam fights for Hope; Rick and Caroline run into Carter and Maya Rick and Eric host the viewing for the diamond; Wyatt learns the truth about Liam's situation Liam and Hope question each other's decisions; a couple plans for the future Hope and Liam talk about the engagement ring. Maya's heart breaks when she realizes Rick and… Hope and Liam talk about the engagement ring. Maya's heart breaks when she realizes Rick and… Liam opens up to an unlikely person regarding his problems with Hope. Brooke questions her future… Wyatt and Hope perform karaoke, while Liam sets out to prove Wyatt was the one that sent the Steffy… Liam makes a discovery about the person that was behind sending the anonymous e-mail to Hope. Katie… Liam goes to Hope to tell her that his marriage to Steffy is officially over and that Quinn was the… Tensions rise between Bill and Katie when she refuses to allow him to see Will before the Aspen… En route to Aspen, Brooke becomes concerned about Bill's new defiant attitude towards Katie. Hope… Still stewing about Katie's recent actions towards him, Bill has a difficult time enjoying himself… Liam goes to Katie about what she has been putting Bill through and points out that Spencer… Bill puts his own life in danger and loses focus on his climb because he can't keep his mind off of… Liam calls Katie out on if she is able to handle her position at Spencer Publications and if she… Fresh off of their engagement, Rick and Caroline begin to plan the details of their upcoming… Maya shows her gratitude to Carter and Rick for getting her job back as spokes model for Hope for… Hope is stunned when she learns about the events that took place upon the mountain in Aspen. Brooke… Still respecting Hope's reasoning for not wanting to get married, Liam makes another attempt to… Donna consoles Brooke as she mourns the loss of her relationships with Bill and Katie. Despite the… Katie makes a grand gesture to prove that she forgives Bill and wants to put their past behind… When Wyatt and Ricardo discuss the jewelry heist and how they were close to losing the diamond,… Brooke makes the ultimate act of loyalty to Katie as Bill anticipates a brighter future ahead. In… Brooke and Katie revel in their shared success. Liam attempts to get Hope's mind off of Wyatt and… Bill refuses to give up on the relationship that he holds true to his heart. Hope realizes it is up… While Hope is at the office, Liam and Bill discuss their respective love lives at the cliff house.… Folks from "The Price Is Right" work with Thorne and Aly at Forrester Creations; Bill agrees to… Thorne and Eric deliver bad news and then good news to Aly. Quinn overhears Bill lay down the law… Brooke goes to Katie with her heart in her hands and a request that Bill never get between their… Unwilling to give up his pursuit of Brooke, Bill makes his best attempt to convince her to come… Guests arrive at the Forrester Mansion to celebrate Thanksgiving and the engagement of Rick and… Everyone in attendance of the Thanksgiving festivities is shocked when Rick and Caroline make a big… Quinn's jealous side comes out when she witnesses a tender moment between Eric and Donna. Caroline… Katie and Liam discuss relationships with Bill and Hope; Aly takes action Liam talks to Aly about Hope and Wyatt; Quinn and Wyatt scheme Liam makes an important decision; Wyatt comes up with a plan to make Hope his Liam issues Hope and ultimatum about Wyatt; Quinn shows her appreciation toward Eric Wyatt tries to gain an advantage through charm; Brooke begins to change her stance towards Bill Quinn looks to Eric to help secure her future; Hope opens up to Brooke Steffy returns to Los Angeles; Wyatt pleads with Liam Quinn and Steffy go to Paris; Ridge returns home Ridge's return home make both he and Eric emotional; Brooke and Katie have a moment Ridge questions Eric about Brooke; Quinn tries to get Steffy to share her news with Liam Ridge surprises Brooke with an epic kiss; Liam and Hope plan their wedding The Forrester's, Logan's and Spencer's arrive at Brooke's for Hope and Liam's wedding; Quinn and… Steffy takes Liam by surprise; Wyatt decides to take a vacation Quinn's duplitious nature lands her back at Forrester Creations; an invitaion to a tropical island… Eric and Stephanie's children spend Christmas at the masion; Ridge, Brooke and R.J. reunite; Rick… Ridge walks into the Forrester Creastions office, reigniting his rivalry with Ridge; Liam heads out… Liam's revelation to Hope and Wyatt is a game changer; Brooke prepares to tell Ridge about her… Ridge is blindsided by Brooke's news; after hearing Wyatt's and Liam's stories, Hope makes a… Bill refuses to give up pursuing Brooke; New Years Eve brings hope to 2 previously heart broken…