8.6
A body is found on the bridge from Malmö to Copenhagen causing a jurisdiction issue. Forced to work together, a Swedish and a Danish police detective are on the hunt for a killer.
Ended


TV series created in 2011 and concluded in 2018 by Hans Rosenfeldt.
The show consists of 4 seasons and 38 episodes.
Saga and Martin realise the case isn't over and that there is one more perpetrator. But who is…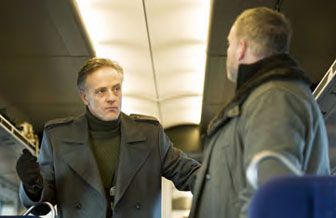 Despite her injury, Saga refuses to give up and will do anything to solve the case. Martin, who is…
Saga and Henrik find a new clue which might lead them to the killer's location. But will they…
Trailer
Seasons
Posters
Similar TV Shows