The Duel is the 13th season of the MTV reality game show, The Challenge. The season is directly subsequent to Fresh Meat. The Duel took place in Búzios, Brazil, with former cast members from MTV series The Real World and Road Rules competing, along with several cast members from the previous Challenge, Fresh Meat. The host of The Duel was T. J. Lavin. The season differed from previous Challenge seasons in that no teams were assigned, as it was every man and woman for themselves. The surviving male and female cast member would win $150,000 each. The season was watched by a total of 83 million viewers. The Duel premiered on October 12, 2006, and concluded on January 18, 2007. This is the first edition of The Duel series, with The Duel II following in 2009.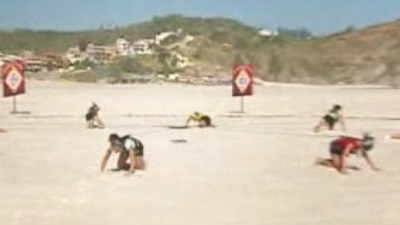 On the season premiere, Tyler sends his Key West roommie John packing,
Beth orders up a knuckle sandwich a la Tina.
This week, Tyler gets sent home after losing to Derrick in The Duel and Tina faces the post-punch…
This week on The Duel, the competitors face off in a roller derby competition and a teary-eyed…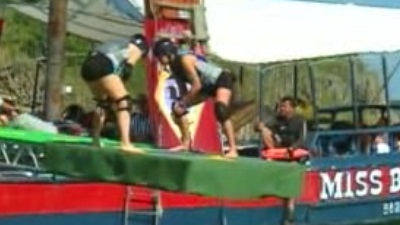 This week on The Duel - When Nehemiah defeats Kenny in the Duel, it leaves a troubled Beth behind.
On this episode of The Duel - Sparks fly between Diem and CT, Evil Beth creates her own alliance…
This week on The Duel - A disappointed Beth faces the news Nehemiah is going home after losing to…
This week Beth tries to sabotage Svetlana's reputation with other cast members, and winds up facing…
Wes and Derrick put each others strengths to the test when they go head-to-head in The Duel.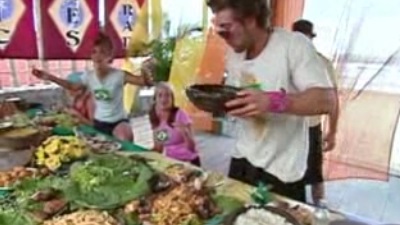 This week Robin tries to instigate a fight by verbally assaulting Aneesa which leads to Aneesa…
As a male Duel day approaches, the guys worry who will be sent home next while CT and Diem take…
As the remaining contestants begin to make new alliances, Svetlana wonders if she can survive round…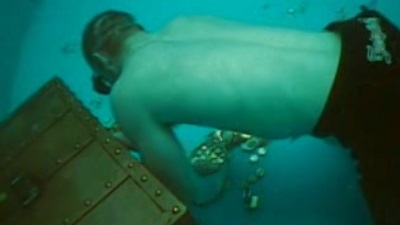 When Evan is put in a position to hold up his end of his alliance with Wes, he picks CT to go into…
When Aneesa is put in a position to make a difficult decision, she winds up betraying the trust of…
With their final challenge just around the corner the remaining contestants battle to decide who…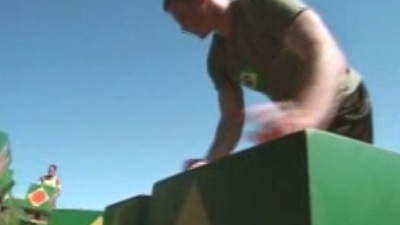 The final four remaining contestants of The Duel compete in their last challenge for a chance to…