8.3
Two hundred years in the future, in a fully colonized solar system, police detective Josephus Miller is given the assignment to find a missing young woman, Julie Mao. Joining his task is James Holden, former first officer of an ice freighter who is involved in an incident caused by the tense relationship between Earth, Mars and the Belt. Far from their struggles in space, United Nations executive Chrisjen Avasarala works to prevent war between Earth and Mars. Soon the three find out that the missing woman is connected to a vast conspiracy that threatens all humanity.
Returning series


TV series created in 2015 by James S. A. Corey.
The show consists of 3 seasons and 36 episodes. Earth strategizes a costly ploy to gain advantage in the war against Mars; Anna struggles to… The Rocinante answers an unexpected distress signal; Bobbie and Avasarala find themselves being… The Rocinante crew deals with the fallout over Naomi's betrayal while caught in the middle of the…
The Roci crew must fight to save the ship.
The Rocinante chases an asteroid as it hurtles towards Earth.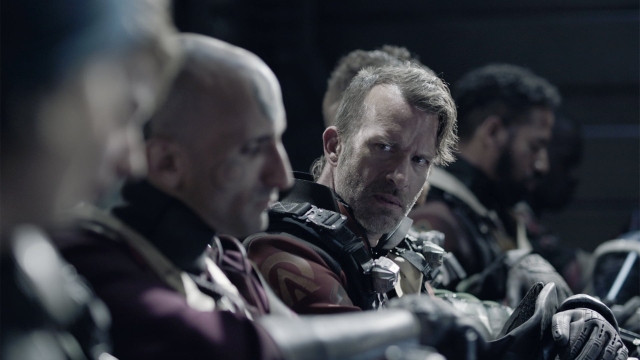 With the help of Fred Johnson and the OPA, Miller, Holden and the crew stage a raid for information…
Miller devises a dangerous plan to eradicate what's left of the protomolecule on Eros.
Trailer
Seasons
Posters
Similar TV Shows