As the Rocinante crew digs deeper into the search for Prax's missing daughter, the war between Earth and Mars turns deadly in ways the solar system has never seen. But a new threat in the outer reaches of the Belt could prove much more dangerous, threatening to test the very future of humanity.
The Rocinante crew deals with the fallout over Naomi's betrayal while caught in the middle of the…
S03E02 : IFF
7.88/10

(aired on 04/18/2018)The Rocinante answers an unexpected distress signal. Bobbie and Avasarala find themselves being…
Earth strategizes a costly ploy to gain advantage in the war against Mars. Anna struggles to…
The Rocinante tends to wounded Martian soldiers in exchange for supplies; Avasarala struggles with…
The search for Prax's daughter comes to a head; Admiral Souther's men plan for mutiny aboard the…
The final battle between Earth and Mars threatens the very future of humanity. A new monster is…
All eyes turn to the edge of the solar system as a mysterious new presence emerges. Naomi recommits…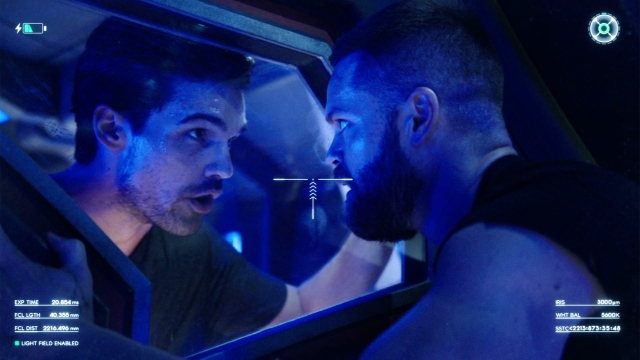 An old friend taunts Holden with the answers he seeks. Naomi struggles to fit in. A mysterious…
The Rocinante seeks a new game plan as they attempt to avoid capture. Melba's true motives are…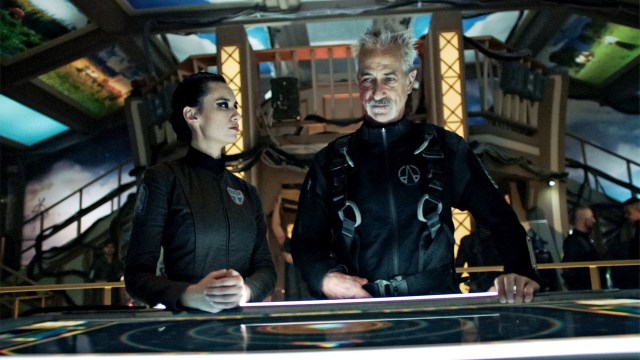 Holden sees past, present, and future. A ghost from Melba's past threatens her mission. Bobbie…
Drummer and Ashford find themselves trapped with few options for survival. Anna tends to the…
As survivors arrive to the Behemoth, two factions form over how to handle a life-or-death threat.…
Holden and his allies must stop Ashford and his team from destroying the Ring, and perhaps all of…
Dominique Tipper hosts questions from Twitter, answered by various cast and crew of The Expanse.
Actress Shohreh Aghdashloo and costume designer Joanne Hansen talk about the wardrobe design of…
Behind the design of the racing ship Razorback and construction of the complicated cockpit set.