Following the dramatic events of season 1, Team Flash quickly turns their attention to a threat high above Central City. Armed with the heart of a hero and the ability to move at super speeds, will Barry be able to save his city from impending doom?
Picking up months after the Singularity attacked Central City, Barry is still struggling to forgive…
Jay Garrick, a mysterious man from Earth-2, appears at S.T.A.R. Labs with a dire warning about an…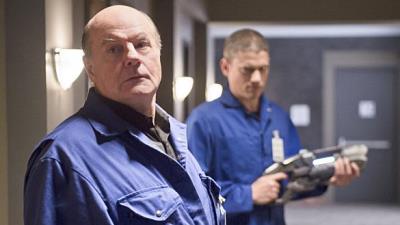 When Barry and the team find out Captain Cold has been kidnapped, they form an uneasy alliance with…
Barry and the team look for another Firestorm match for Dr. Stein. When the team meets Jefferson…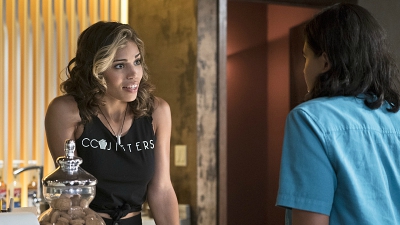 Barry learns a new breacher, Dr. Light, has come through the portal and sets off to capture her.…
After recent events, Barry decides it's time to confront Zoom and comes up with a dangerous plan.…
Grodd returns to Central City and kidnaps Caitlin. Barry and team race to find her before it's too…
Vandal Savage arrives in Central City and sets his sights on Kendra Saunders. After Vandal attacks…
When Mark Mardon AKA The Weather Wizard returns to break Leonard Snart AKA Captain Cold and James…
Now that they've grown closer, Barry considers telling Patty that he is The Flash. Meanwhile, Joe…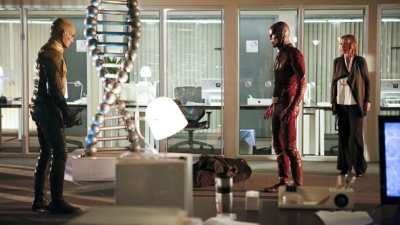 When Cisco gets a vibe of Eobard Thawne, Barry and the team don't believe it. But, after an attack…
Barry teams up with Wells to figure out a way to close the breaches, but they are distracted by a…
Barry, Wells and Cisco journey to Earth-2 to rescue Wells' daughter, Jesse from Zoom. Barry is…
On Earth-2, the team races to find Zoom's lair and asks for help from the most unexpected source.…
When King Shark escapes from an A.R.G.U.S. holding tank, Lila and Diggle travel to Central City to…
Having arrived in town intent on creating maximum chaos, Trajectory's antics are misinterpreted as…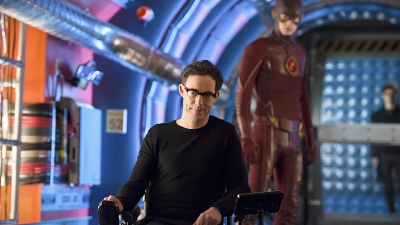 After discovering the true identity of Zoom, Barry is more determined than ever to stop him. To…
Equipped with the tachyon device, Barry believes he is fast enough to stop Zoom and wants to open…
A meta-human with super strength named Griffin Grey mistakes Harry for Earth-1 Harrison Wells and…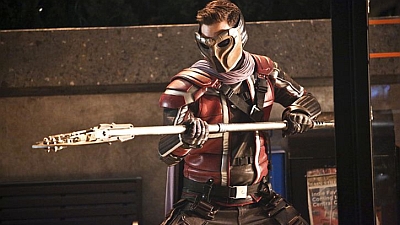 Zoom arrives back on Earth-1 intent on taking over Central City. Barry and Wells come up with a…
With Barry gone, the team must figure out a way to handle the return of an old enemy - Girder.…
After Zoom unleashes an army of Earth-2 meta-humans on Central City, Barry is shaken when he sees…
Barry vows to stop Zoom after learning Zoom's true plans.