7.8

Defying the TV-industry "rules" that A) no viewer is interested in watching a situation comedy with an all-female cast and B) no viewer wants to see anybody over the age of 34, The Golden Girls was one of the few sitcoms in which all of the regulars were women, and none was under the age of 50 -- and it turned out be NBC's biggest hit of the 1985-1986 season.
Ended


TV series created in 1985 and concluded in 1993 by Susan Harris.
The show consists of 8 seasons and 200 episodes.
Dorothy accepts Lucas' proposal. The two plan to tie the knot two months later and on the way to…
Sophia befriends an old man on the boardwalk whom she becomes quick friends with. However, his…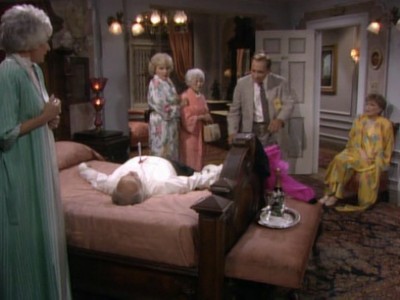 The girls participate in a murder mystery weekend and Dorothy has a ball when she solves a mystery.…
Trailer
Seasons
Posters
Similar TV Shows