7.5
Quentin, a brilliant grad student is chosen to attend Brakebills College for Magical Pedagogy, a secret upstate New York university specializing in magic. He and his 20-something friends soon discover that the magical fantasy world they read about as children is all too real – and poses grave danger to humanity.
Returning series


TV series created in 2015 by Sera Gamble.
The show consists of 3 seasons and 39 episodes. Julia and Fen investigate a dangerous group of Magicians as Eliot and Margo's reign is challenged. Quentin, Kady and Alice try to convince an old friend to return home. Quentin and Alice search the castle for an important object while Julia and Fen work with an enemy. Margo makes a bold stand against the Fairy Queen. Quentin and Penny try to retrieve a lost item. Quentin faces his most formidable foe yet; Julia helps Alice with a dangerous endeavor. Julia helps Alice navigate a personal crisis; Quentin and Eliot go on an adventure.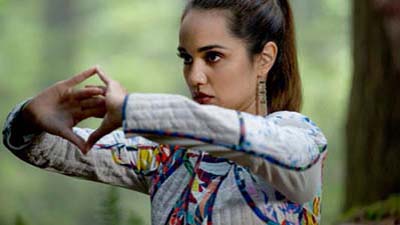 Quentin and friends prepare to face The Beast again; Julia conspires with The Beast and their new…
Quentin, Eliot, Julia and Margo enact a risky plan to protect Fillory; Penny questions fate, and…
Julia and Kady enlist Quentin, Margo, Eliot, and Penny for a magical heist.
Trailer
Seasons
Posters
Similar TV Shows