Magic is Gone. Penny has a death sentence, Alice is being hunted, and the Fillorian royalty is in all sorts of jeopardy. Despite these and other more personal concerns, the loss of magic compels everyone on a "unified quest" that will take them across worlds and to the high seas to restore magic.
Quentin tries to find someone who can bring magic back; Julia explores her small, but significant…
Eliot travels to a faraway place in search of a special object; Alice runs from a monster; Quentin,…
Alice and Quentin visit her parents; Kady and Julia explore new methods to heal Penny.
As Eliot is hunted, Quentin and Julia discover a powerful secret tied to the history of Brakebills.
Julia helps Alice navigate a personal crisis; Quentin and Eliot go on an adventure.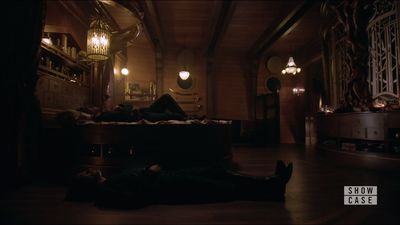 Quentin faces his most formidable foe yet; Julia helps Alice with a dangerous endeavor.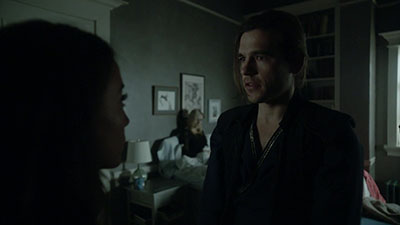 Margo makes a bold stand against the Fairy Queen. Quentin and Penny try to retrieve a lost item.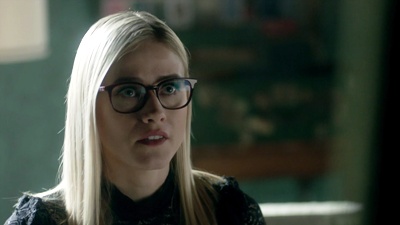 Julia and Fen investigate a dangerous group of Magicians as Eliot and Margo's reign is challenged.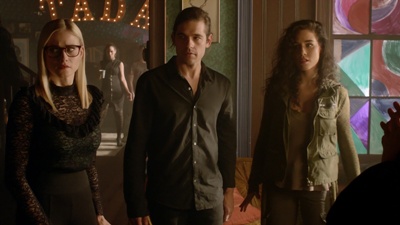 Quentin, Kady and Alice try to convince an old friend to return home.
Quentin and Alice search the castle for an important object while Julia and Fen work with an enemy.
The group strategizes as Josh and Julia travel to a familiar place and are given a chance to help.
The political situation in Fillory comes to a head. Julia makes amends and Alice makes a confession.
The group finds what they're looking for and attempt once and for all to get magic back.