Brian takes a friend out for ice cream; Sam is one week away from retirement.
Dean Fogg gets a new suit.
Kady gets a puppy; Quentin meets a snake.
Josh gives Margo a muffin; Julia drinks Schnapps.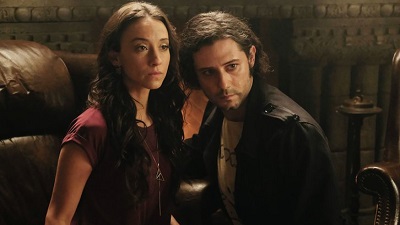 There are some flashbacks while Alice and Quentin confront a dog. Quentin and Julia play Pictionary while Margo drinks some weird milk. Kady goes to the flea market. What's Zelda been up to? This one's about Fen, you guys.