7.6
Mackenzie "Mickey" Murphy, a hard-living, foul-mouthed, cigarette-smoking woman, moves to affluent Greenwich, CT to raise the spoiled kids of her wealthy sister who has fled the country to avoid a federal indictment. She quickly learns what the rest of us already know - other people's children are awful. Mickey's unwanted suitors team up to thwart her new romance. Meanwhile, Sabrina and Alba teach Ben… When Mickey's attempts at disciplining the kids are ignored, she decides to shed her "cool aunt"…
After Chip gets roped into a scandal, Sabrina leads a School Honor Board trial against him, where…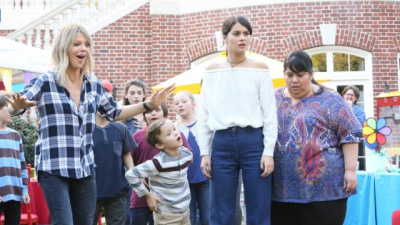 When Mickey learns they've all forgotten Ben's seventh birthday, the family is forced to put their…
The Pembertons return to their country club to restore their family reputation, but Mickey gets…
Mickey tries to quit smoking. Meanwhile, Ben meets a new friend.
Trailer
Seasons
Posters
Similar TV Shows