7.8
Mackenzie "Mickey" Molng, a hard-living, foul-mouthed, cigarette-smoking woman, moves to affluent Greenwich, CT to raise the spoiled kids of her wealthy sister who has fled the country to avoid a federal indictment. She quickly learns what the rest of us already know - other people's children are awful. Mickey and Jimmy bring the gang back to their hometown of Warwick to celebrate the retirement of… Mickey and the kids go to great grandmother Rita Pemberton's 100th birthday celebration at her huge…
When Mickey finds out Ben takes medication to keep him focused, she is determined to prove that he…
Mickey takes Sabrina to visit her mother in jail to gain closure, but it turns out Mickey may be…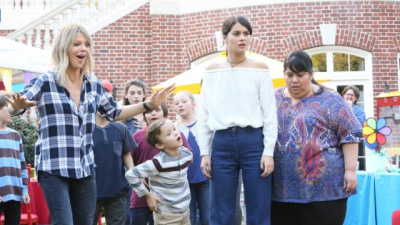 When Mickey learns they've all forgotten Ben's seventh birthday, the family is forced to put their…
Mickey tries to quit smoking. Meanwhile, Ben meets a new friend.
Trailer
Seasons
Posters
Similar TV Shows