7.27

The O.C. is an idyllic paradise, a wealthy, harbour-front community where everything and everyone appears to be perfect. But beneath the surface is a world of shifting loyalties and identities, of kids living secret lives hidden from their parents, and of parents living secret lives hidden from their children. 'The O.C.' tells the story of the Cohen, Cooper, and Nichol families, and Ryan Atwood, a troubled teen from the wrong side of the tracks, who is thrust into this world, and who will forever change the lives of the residents of The O.C.
Ended


TV series created in 2003 and concluded in 2007 by Josh Schwartz.
The show consists of 4 seasons and 92 episodes.
Six months after Mother Nature grabbed everyone by the neck and shook, events return to normal.…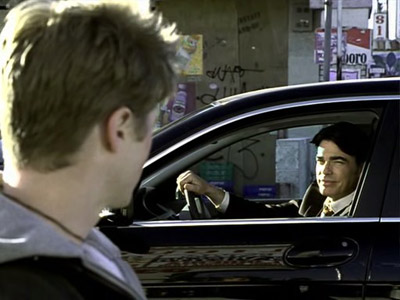 Just a freeway's drive away. And yet worlds apart. Rejected by his parents after a brush with the…
Summer is near and that means sun, surf and rejuvenation. Or to Ryan, Seth and Marissa, it may mean…
Trailer
Seasons
Posters
Similar TV Shows