8.29
The Rifleman
The Rifleman is an American Western television program starring Chuck Connors as rancher Lucas McCain and Johnny Crawford as his son, Mark McCain. It was set in the 1880s in the town of North Fork, New Mexico Territory. The show was filmed in black-and-white, half-hour episodes. "The Rifleman" aired on ABC from September 30, 1958 to April 8, 1963 as a production of Four Star Television. It was one of the first prime time series to have a widowed parent raise a child.
Ended


TV series created in 1970 by Sam Peckinpah.
The show consists of 5 seasons and 168 episodes.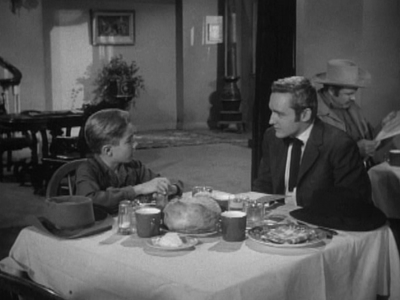 Lucas McCain and his son Mark arrive in North Fork, New Mexico. Looking to start a new life, they… A gunslinger rides into North Fork for a meeting with Lucas.
A janitor-turned-gunfighter whose reputation hangs on one lucky shot—and a lot of gall.
Seasons
Similar TV Shows