The Simpsons' fifth season originally aired on the Fox network between September 30, 1993 and May 19, 1994. The showrunner for the fifth production season was David Mirkin who executive produced 20 episodes. Al Jean and Mike Reiss executive produced the remaining two, which were both hold overs that were produced for the previous season. The season contains some of the series' most acclaimed episodes, including "Cape Feare" and "Rosebud". It also includes the 100th episode, "Sweet Seymour Skinner's Baadasssss Song". The season was nominated for two Primetime Emmy Awards and won an Annie Award for Best Animated Television Program as well as an Environmental Media Award and a Genesis Award. The DVD box set was released in Region 1 on December 21, 2004, Region 2 on March 21, 2005, and Region 4 on March 23, 2005.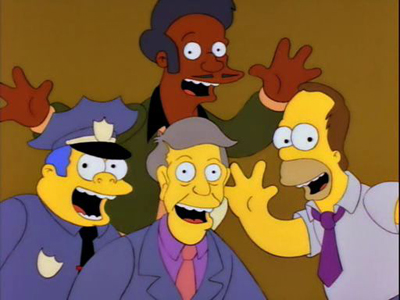 Through flashbacks, Homer recalls the dizzying rise and fall of his Beatles-esque barbershop…
When Bart receives death threats from newly paroled Sideshow Bob, the family goes into the Witness…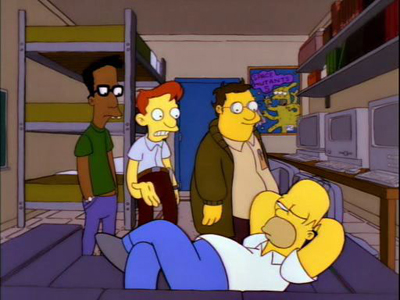 Burns discovers that Homer is grossly unqualified to be a nuclear safety inspector, so Homer…
Mr. Burns pines away for Bobo, his beloved childhood teddy bear and symbol of lost innocence. When…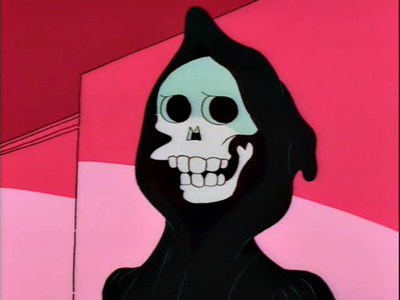 In "The Devil and Homer Simpson," Homer sells his soul for a doughnut. Next, in the Twilight Zone…
When Marge has a girls' night out with a new neighbor, they wind up roaring toward a cliff in a…
Bart heckles the guru at a self-help seminar, and the man presents him to the audience as a role…
After a reckless Squishee bender with Milhouse, Bart wakes to the shocking realization that he…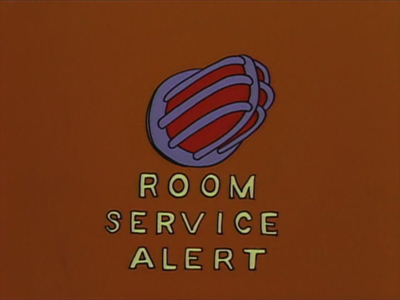 Homer struggles with his attraction to new coworker Mindy, a beautiful engineer whose love for…
When gambling is legalized in Springfield, Mr. Burns opens an extravagant casino on the waterfront.…
When a cat burglar prowls Springfield, Homer forms a citizens' watch group that winds up breaking…
Working as Krusty the Clown's assistant, Bart accidentally steals the limelight by blurting an…
Fired for selling tainted meat to Homer, Apu tries to make amends to the Simpsons, and Homer joins…
Lisa is shocked to find that her new Malibu Stacy doll reinforces negative stereotypes of women.…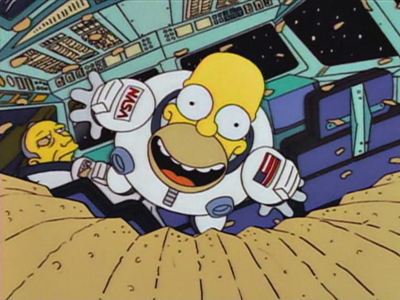 Dejected by a lack of recognition at work, Homer makes a crank call to NASA and winds up being…
Homer and Flanders bond over a football game. As the two friends become inseparable, Flanders…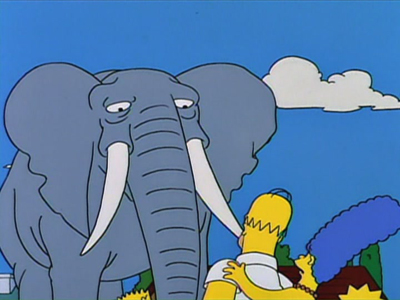 Bart wins a wacky radio contest and forgoes the cash to claim the gag prize instead: an elephant.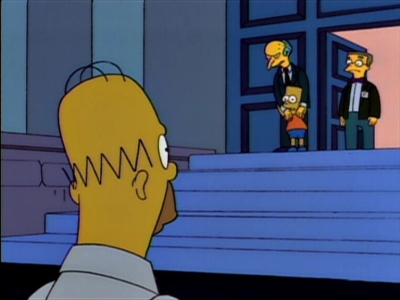 The childless Mr. Burns selects Bart as his heir and begins grooming him for his new role. As a…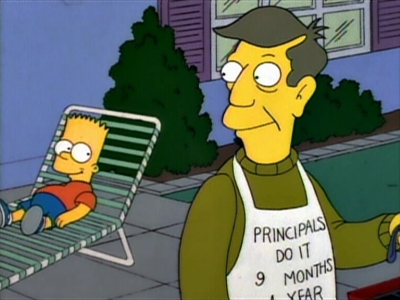 When Bart gets Principal Skinner fired, Ned Flanders is brought in to act as principal. Skinner…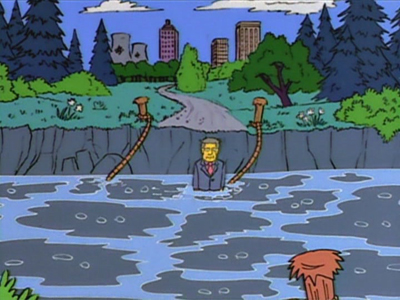 Playing hooky, Bart sneaks onto the Quimby Compound and is the only witness when Mayor Quimby's…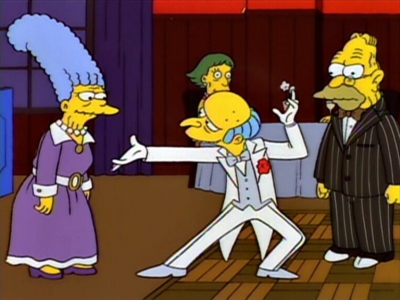 Mr. Burns and Grandpa Simpson compete for the affections of Marge's mother. The more dashing suitor…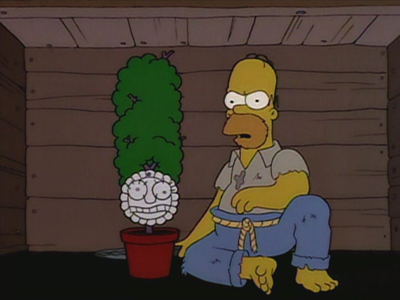 Homer teaches an adult education class on successful marriage, but his students show little…