The Simpsons' eighth season originally aired between October 27, 1996 and May 18, 1997, beginning with "Treehouse of Horror VII". The showrunners for the eighth production season were Bill Oakley and Josh Weinstein. The aired season contained two episodes which were hold-over episodes from season seven, which Oakley and Weinstein also ran. It also contained two episodes for which Al Jean and Mike Reiss were the show runners. Season eight won multiple awards, including two Emmy Awards: "Homer's Phobia" won for Outstanding Animated Program in 1997, and Alf Clausen and Ken Keeler won for "Outstanding Individual Achievement in Music and Lyrics" with the song "We Put The Spring In Springfield" from the episode "Bart After Dark". Clausen also received an Emmy nomination for "Outstanding Music Direction" for "Simpsoncalifragilisticexpialacious". "Brother from Another Series" was nominated for the Emmy for "Sound Mixing For a Comedy Series or a Special". For "Homer's Phobia", Mike Anderson won the Annie Award for Best Individual Achievement: Directing in a TV Production, and the WAC Winner Best Director for Primetime Series at the 1998 World Animation Celebration. Gay & Lesbian Alliance Against Defamation awarded the episode the GLAAD Media Award for "Outstanding TV – Individual Episode".
In "The Thing and I," Bart discovers his evil Siamese twin in the attic. In "The Genesis Tub,"…
When Homer accepts a job offer, the Simpsons move to Cypress Creek, where everything seems too good…
When Moe sees that Homer can absorb massive blows to the head, he turns him into a prizefighter and…
Mr. Burns' boorish long-lost son Larry gets the brush-off from Burns, but Homer hatches a plan to…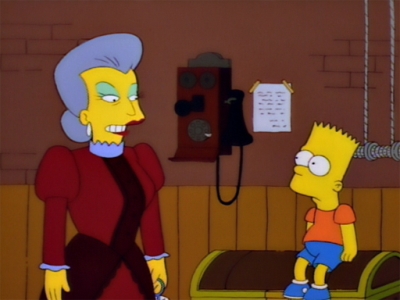 After trespassing and damaging property at a mysterious old house, Bart is required to work there…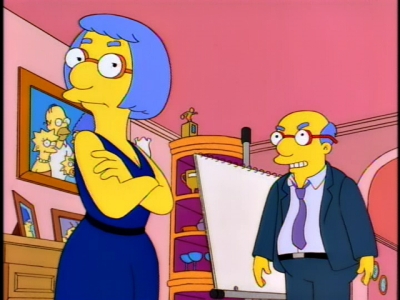 Kirk and Luann Van Houten are getting a divorce. Homer is confident that it will never happen to…
Lisa develops a crush on Nelson and tries to change him into a better person. Meanwhile, Homer…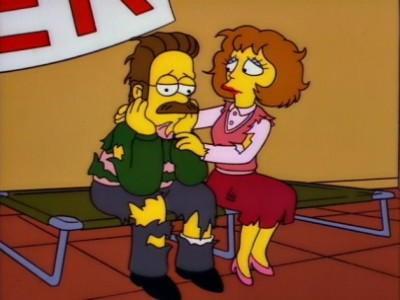 A hurricane destroys the Flanders' home and they have to move into the church basement. The people…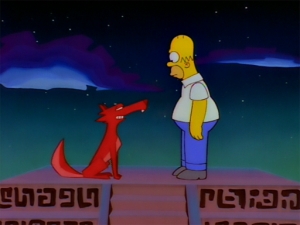 After eating a dish laced with potent peppers during the chili cookoff, Homer has hallucinations…
Homer witnesses something out of this world in Springfield woods, but no one believes him -- not…
Marge's new pretzel franchise is failing until Homer strikes a deal with Fat Tony, Springfield's…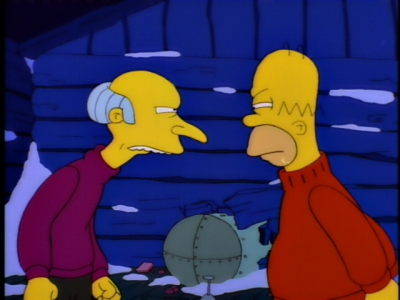 To promote teamwork amongst the power plant's employees, Mr. Burns makes them go on a corporate…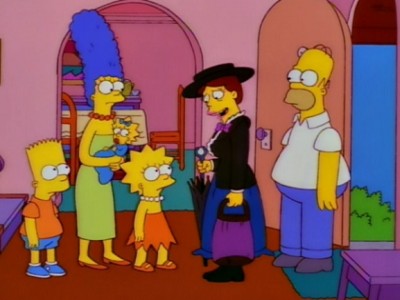 Marge is stressed by the demands of motherhood and the Simpsons get a magical British nanny, who…
In an attempt to boost ratings, the Itchy and Scratchy Show adds a new "in-your-face" character…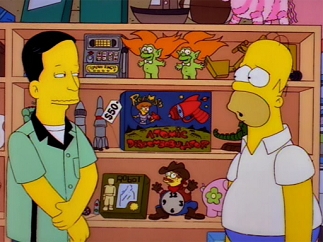 The Simpsons befriend a shop owner, but when Homer discovers the man is gay, he worries about his…
When Sideshow Bob is released from prison, his brother Cecil puts him in charge of building…
Lisa has a stellar reputation as a babysitter, but when Homer and Marge leave her in charge of Bart…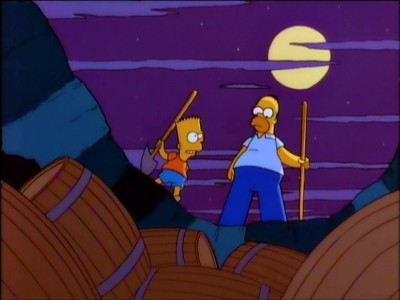 When Prohibition is revived in Springfield, Homer and Bart supply the town with alcohol.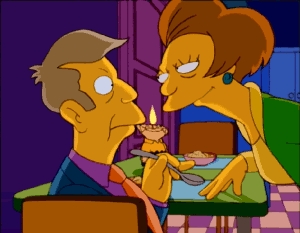 Bart discovers Principal Skinner and Mrs. Krabappel kissing, and it's not long before the whole…
When Bart can't pay the credit card bill for his expensive new purebred dog, the repo men…
Financially ruined, Mr. Burns turns to Lisa for help in building a recycling business. Lisa…
Disturbed that Reverend Lovejoy has lost interest in counseling parishioners, Marge volunteers as…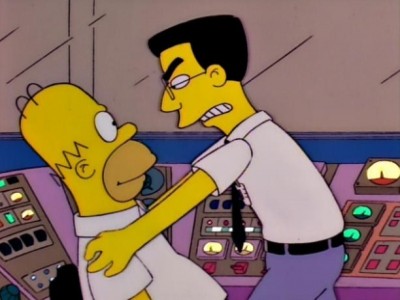 A hardworking new employee at the power plant is consumed with resentment at Homer's undeserved…
Troy McClure presents three Simpsons spinoff spoofs: In "Chief Wiggum, P.I.," Chief Wiggum becomes…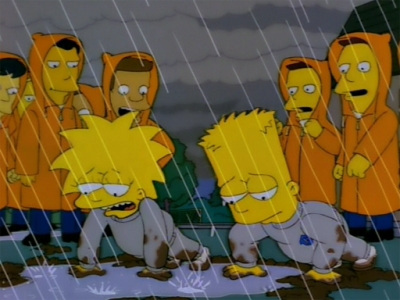 When Bart is sent to military school after playing a prank on the town, Lisa decides to join him...…