The fourteenth season of the animated television series The Simpsons was originally broadcast on the Fox network in the United States between November 3, 2002 and May 18, 2003. The show runner for the fourteenth production season was Al Jean, who executive produced 21 of 22 episodes. The other episode, "How I Spent My Strummer Vacation", was run by Mike Scully. The season contains five hold-overs from the previous season's production run. The fourteenth season won two Primetime Emmy Awards, including Outstanding Animated Program, four Annie Awards and a Writers Guild of America Award. On December 6, 2011, it was released on DVD and Blu-ray in North America.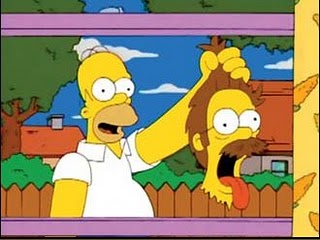 The family (along with Ned Flanders) holds a séance which brings the ghost of Maude Flanders back…
When Homer can't pay for his beer, he finds alternate means for altering his consciousness. When…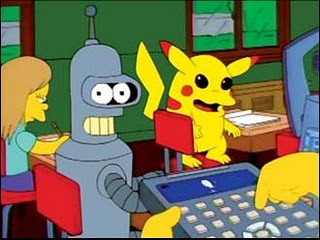 Tired of "suckling on the six network teat," with their endless array of "reality shows," the…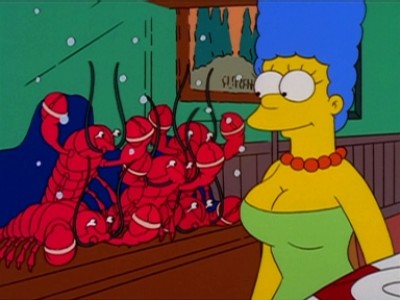 Marge sees Homer flirting with two women and later tries to decide whether he is still interested…
When Homer is injured at work, his compensation is use of a luxury sky box. The family enjoys the…
The family receives an invitation to go to a health spa. While there Homer is alone in the steam…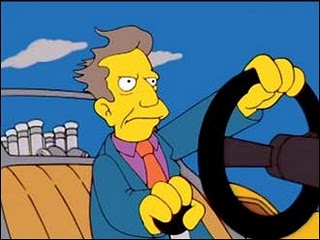 Edna looks forward to the apple picking trip she is going to take Seymour, only he has to cancel…
Homer fails to get the birthday present that Lisa wanted. The gift he gets her instead makes it…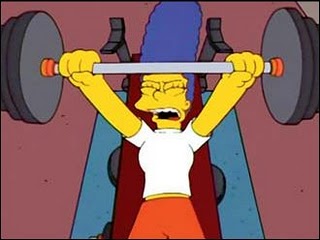 Marge gets mugged outside the Kwik-E-Mart and she starts feeling vulnerable and becomes scared to…
When Flanders wins a half-time money shot during a WNBA game, Homer asks him what the secret to his…
Lisa dreams of being honored as one of three great Americans, only to be waken by Marge's vacuum. …
The kids are getting ready to go back to school. On the first day, Principal Skinner holds an all…
Ned dates a once-famous starlette in a sendup of "Notting Hill".
Krusty gets elected to Congress in part to help get the flight path for Springfield Airport…
On St. Valentine's Day Marge is too tired in participating in the lovemaking that Homer was so…
Principal Skinner introduces the students of Springfield Elementary to Declan Desmond, a…
After yet another Homer and Marge fight, Homer ends up sharing a condo with two homosexuals - who…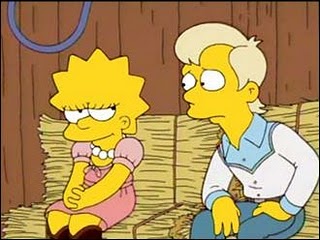 It's Christmastime and the family is out caroling. When they carol outside of a lawyer's house, he…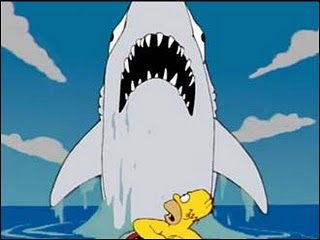 Bart's tree house is destroyed and the Amish are called in to rebuild it. Because the Amish are…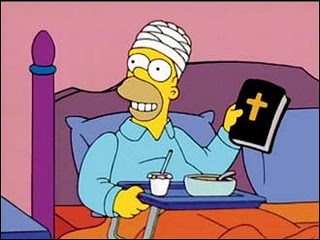 At the Springfield Aquarium, Marge accompanies the kids on a school field trip. Lisa spots…
When Marge sees Bart and Milhouse incited to violence after watching an episode of South Park, she…
The family goes to the Springfield Botanical Gardens, where they and the other residents are there…