The Simpsons' twenty-third season began airing on Fox on September 25, 2011 and ended on May 20, 2012. The show's 500th episode, "At Long Last Leave", aired on February 19, 2012.
Homer befriends Wayne, a reserved security guard recently hired by the nuclear power plant. Plagued…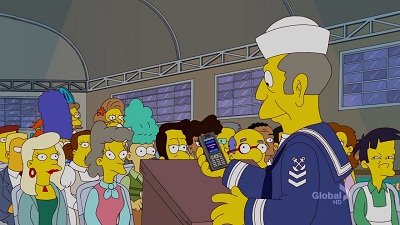 Superintendent Chalmers reveals his hero as former President Theodore Roosevelt, who makes an…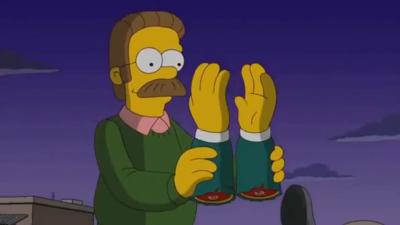 Simpsons' twentysecond Halloween show. The Diving Bell and the Butterball: Homer is bitten by a…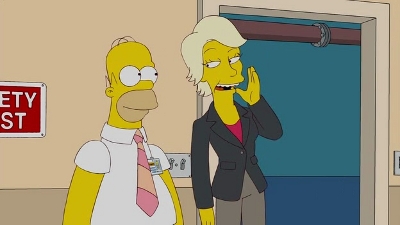 Bart's science fair project, a mechanical baby seal, outshines Lisa's brainy asteroid model and…
Marge takes Bart and Lisa on a weekend excursion, and when an unexpected restaurant detour awakens…
Lisa becomes disheartened when she learns the shocking truth behind the "tween lit" industry and…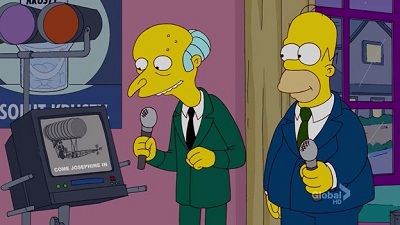 The Simpsons host a tastemaker party at their home to promote Absolut Krusty, Krusty the Clown's…
Krusty the Clown is fired from his show and gets a new agent named Annie to help him stage a…
In this futuristic holiday episode, Bart is a deadbeat dad living in Springfield Elementary (which…
Homer lands his own political talk show and becomes the spokesperson for the Gravy Movement. He…
Lisa creates her own social networking service, SpringFace, and subsequently makes everyone…
After Moe is heckled for not having any real companions, Moe's best friend and beloved bar rag…
Marge and Lisa's mother-daughter Valentine's Day plans take a turn when Lisa meets Nick, an…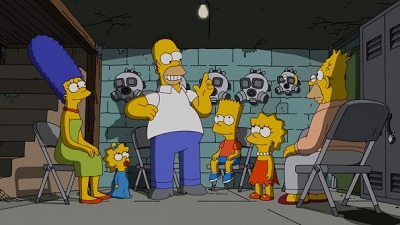 The Simpsons are evicted from Springfield and join an off-the-grid community outside of town. But…
In order to get back at his dad, Bart goes undercover as a graffiti street artist and plasters…
Karma gets the best of Homer after he gets his friends in trouble, and as a result, his bedwetting…
Mr. Burns replaces all of Springfield Power Plant's employees with robots (guest voice Brent…
When Bart supervises Jimbo's girlfriend at a movie, she develops a crush on him; Homer is persuaded…
When Bart gets his wish for a family vacation, he becomes determined to make it last forever.
Homer embarrasses Marge at the movies during a film featuring superspy Stradivarius Cain, and his…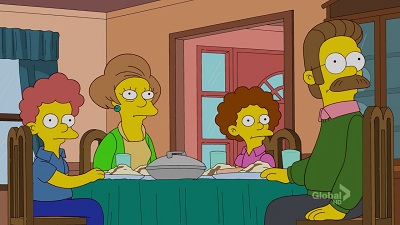 When word gets out that Edna and Ned have secretly wed, Marge offers to throw them a party, but…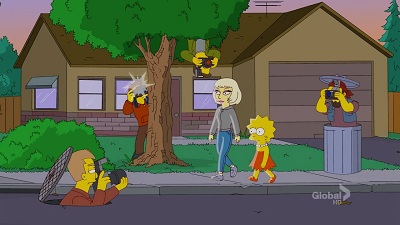 In the Season 23 finale, Lisa tries to boost her popularity by ghost writing positive things about…