The second season of The Twilight Zone aired Fridays at 10:00–10:30 pm on CBS from September 30, 1960 to June 2, 1961. There are 29 episodes.
A WWII captain finds himself in the desert, next to his crashed plane. Where is his crew? And why…
A discontented curio shop owner thinks he's finally found happiness when a genie he discovers in an…
Ordered to commit a murder he doesn't want to perform, a smalltime hood nervously looks in the…
A writer feels that the machines in his house are conspiring against him.
A man, on a walking trip of Europe, gets caught in a storm. He finds remote monastery that contains…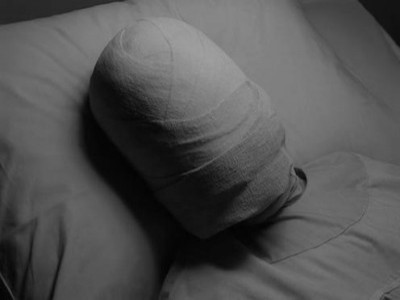 A young woman undergoes ""experimental treatments"" in an attempt to make her appear ""normal"".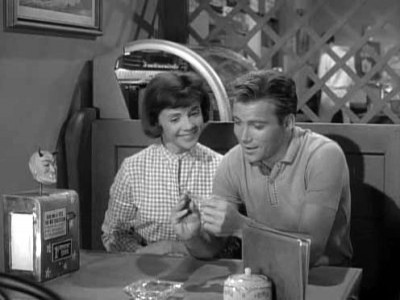 A superstitious newlywed becomes obsessed by a penny fortune-telling machine when he and his new…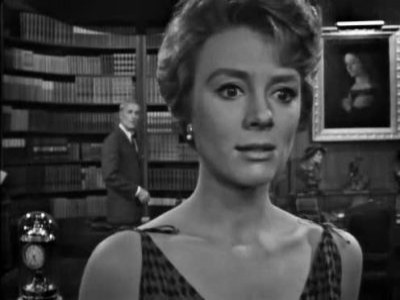 Dr. Loren enjoys the faultless robot servants he has invented. His daughter, however, feels…
Booth Templeton is an aging actor who longs for the old days when his wife was alive. …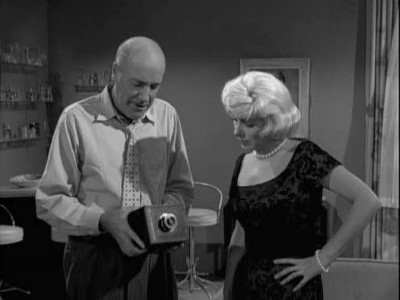 Chester Diedrich and his wife Paula, after burglarizing a curio shop, end up with a camera that…
A down-on-his-luck department store Santa Claus discovers a bottomless sack of toys.
S02E12 : Dust
7/10

(aired on 01/06/1961)After selling the rope for a hanging, a conscienceless peddler, tries to sell the condemned man's…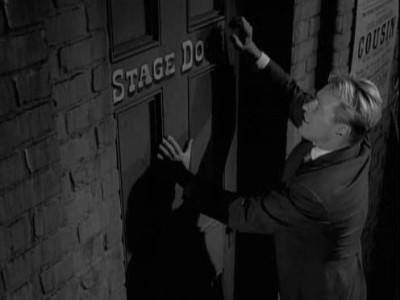 It's April 14, 1961. Peter Corrigan and friends are discussing time travel at their men's club,…
A peculiar Model A automobile compels a used car dealer to tell only the truth.
An old woman in an isolated farmhouse encounters tiny, hostile aliens.
The lucky flip of a coin seems to give a mild-mannered bank clerk the power to read minds. But he…
Miss Powell has a recurring nightmare about room 22 in a morgue.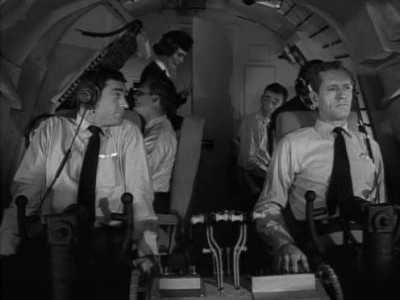 A commercial aircraft mysteriously travels back through time.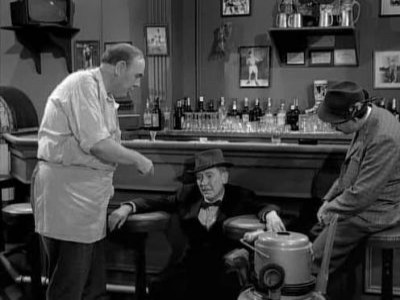 Martians give Luther Dingle the strength of 300 men.
Ed Lindsay hates television, so he gets his old radio out of the basement of the boardinghouse…
Ace Larsen discovers his business partner (Buddy Ebsen) has the ability to control objects with his…
A young boy find he can communicate with his dead grandmother through a toy phone.
In 1847 a western settler sets out to find medicine for his dying son - and stumbles into…
Thieves put themselves into suspended animation for 100 years after hiding a million dollars worth…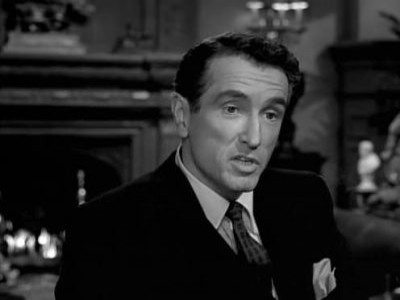 Archie Taylor, who wants his men's club quiet, offers Jamie Tennyson half a million dollars to…
Trapped in a recurring nightmare, Adam Grant tries to persuade those who are sentencing him to…
A book on the power of thought enables an irritable worker (Shelley Berman) to re-create the world…
State troopers follow tracks from an unidentified flying object to a diner where they try to…
In a future state where religion and books have been banned, a librarian (Burgess Meridith) is…