The third season of The Twilight Zone aired Fridays at 10:00–10:30 pm on CBS from September 15, 1961 to June 1, 1962. There are 37 episodes. Continuing with Marius Constant's theme music, a different set of graphics was used for the opening, consisting of a rotating cone with concentric circles suggesting a spiral, receding into a star field. Rod Serling's narration from the second season was used, with the verse "That's the signpost up ahead" taken out: "You're traveling through another dimension. A dimension not only of sight and sound but of mind. A journey into a wondrous land whose boundaries are that of imagination. Your next stop—The Twilight Zone." Some subtle changes in the opening's acoustics were made beginning with Person or Persons Unknown.
S03E01 : Two
7.9/10

(aired on 09/15/1961)A man and a woman, on opposite sides of a future war, encounter each other in a deserted town.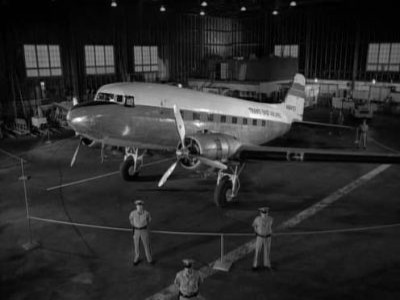 A plane lands safely, but all its passengers, pilot and crew are missing!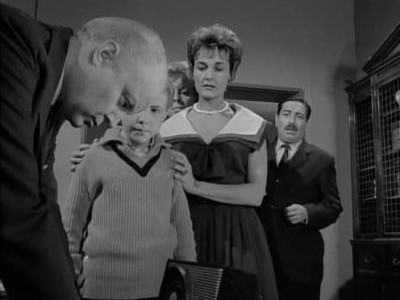 When a UFO invasion appears imminent, several suburban friends and neighbours fight over control of…
On the road home from the Civil War, a Confederate soldier stops at a burned-out house and gets to…
Championship pool player Fats Brown returns from the grave for one last game.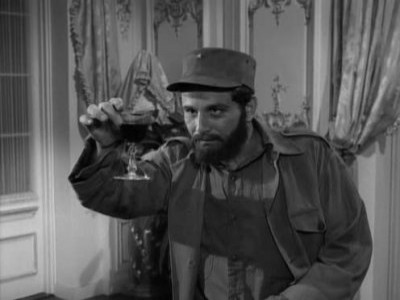 After a poor but ambitious Central American farm worker overthrows his country's tyrannical leader,…
Before he died, notorious gunslinger Pinto Sykes put a curse on hired-gun Conny Miller. Miller…
Little Anthony Fremont controls an entire town with his ability to read minds and make people do as…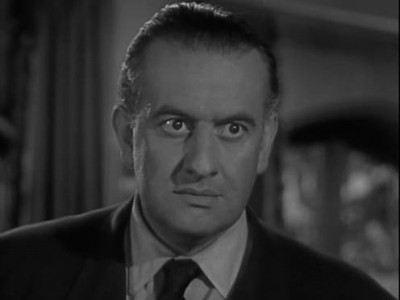 A former Nazi SS Captain returns to the ruins of a concentration camp to reminisce, and is met by…
The Earth's orbit has been changed, drawing ever closer to the sun and promising eminent…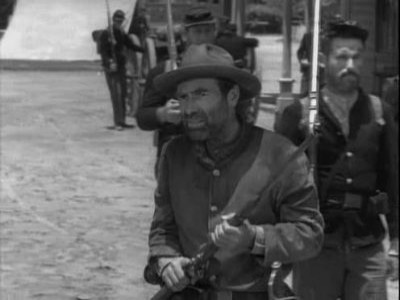 Paradine wanders into a town full of Union soldiers. They are all frozen in time by a old man with…
Alan Richards plans to build a dam in Africa on a tribe's ancestral land. The tribe's voodoo doctor…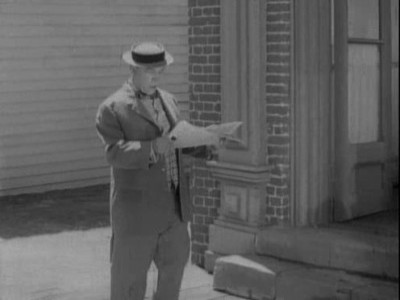 Woodrow, a janitor living in the year 1890, accidentally activates a time travelling helmet which…
A hobo, clown, bagpipe player, ballerina and military officer are trapped in a huge cylinder.
A soldier gets a new perspective on war when he is forced to experience it from his enemy's point…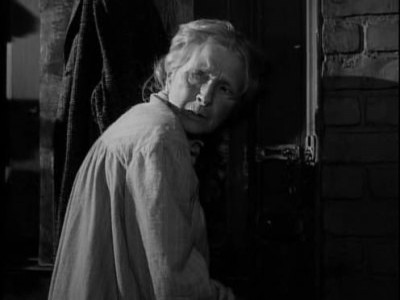 A lonely old woman refuses to leave her apartment for fear of meeting ""Mr. Death.""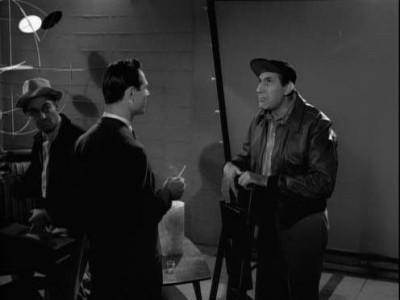 Paul Radin has invited three people to join him in his bomb shelter.
A vagrant steps into a murdered gangster's expensive shoes and is taken over by the dead man's…
On a hunting trip, Hyder Simpson and his dog Rip dive into a lake after a raccoon. When he gets…
Rance McGrew is the star of a western TV series. While his character in the show is a hero, Rance…
The senior residents of Sunnyvale decide that the secret to youth is acting young, and in…
Fortune discovers that a piano he bought his wife for her birthday has magical properties - the…
Jeff Myrtlebank comes back to life at his own funeral and soon begins to act very strangely...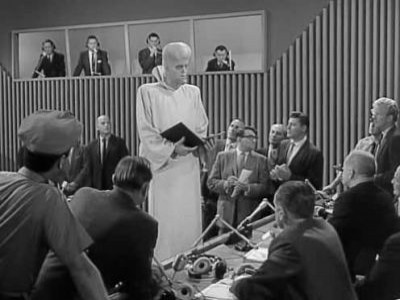 The Kanamits, 9 foot tall aliens, arrive on Earth with one lofty goal: To Serve Man.
Old Ben, who is able to transform himself into anything, tries to help a crippled little girl.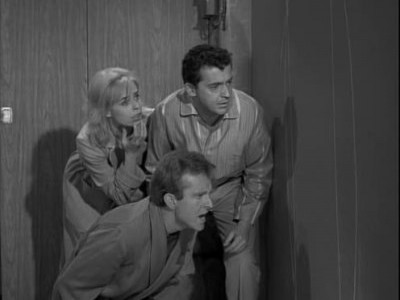 A six-year-old girl rolls under her bed and vanishes into a fourth dimension. Her parents and a…
David Gurney wakes up to find that no one - his wife, his co-workers, his best friend, not even his…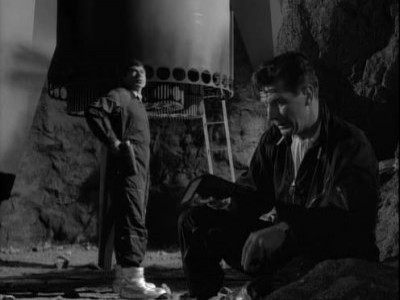 An astronaut declares himself a god when his ship lands on a planet populated by people smaller…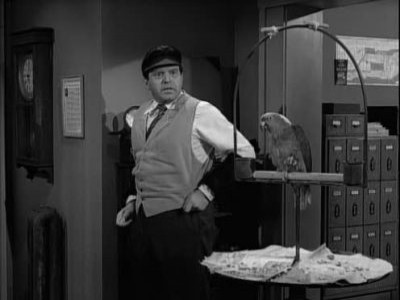 Oliver Crangle is a bitter, prejudiced man. Through unknown means he intends to shrink every evil…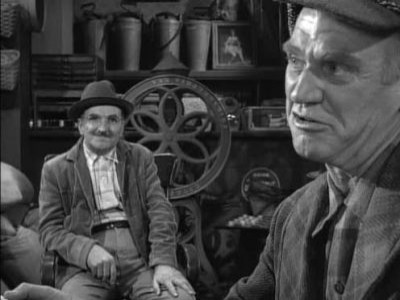 A loud-mouthed braggart's boasts attract the attention of some aliens.
An elderly couple visit the New Life Corporation, hoping to transport their personalities into…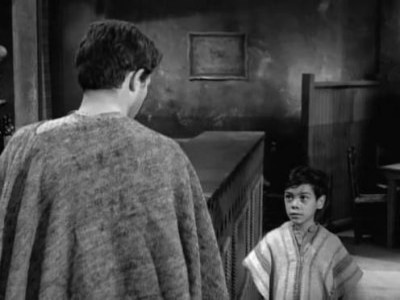 An alien who crash-lands into a remote mountain village stirs up the villagers' fears and…
A ventriloquist is convinced that his dummy, Willie, is alive and evil. He makes plans for a new…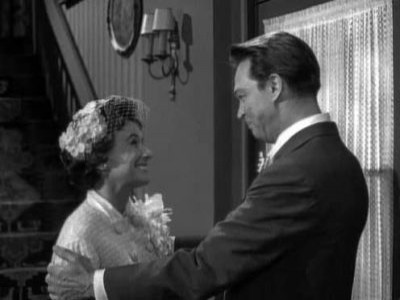 When a newlywed couple briefly return to the groom's childhood home, the ties of the past prove too…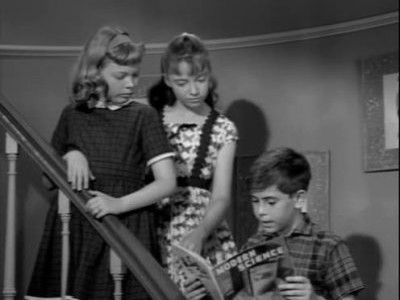 A widower buys a robot grandmother for his three children.
Cavender (Jesse White), an angel trying to win his wings, tries to help down-on-her-luck Agnes…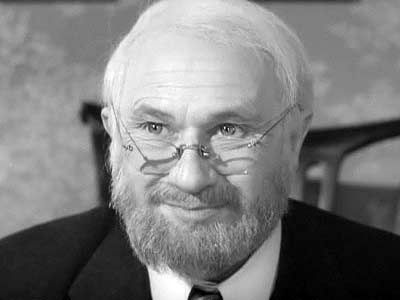 A retiring professor contemplates suicide.