The fifth and final season of The Twilight Zone aired Fridays at 9:30–10:00 pm on CBS from September 27, 1963 to June 19, 1964. It featured the same intro as the fourth season, but reverted to the original half-hour format.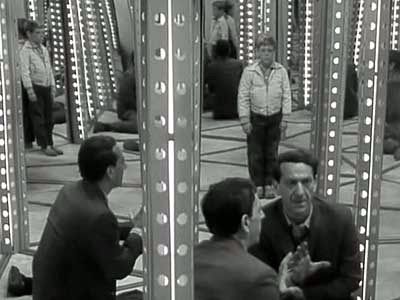 Max Phillips (Jack Klugman) is an alcoholic bookie that regrets that he wasn't a better father to…
S05E02 : Steel
7.4/10

(aired on 10/04/1963)Boxing robot "Battling Maxo" breaks down before the scheduled bout, forcing his manager to take its…
Mr. Wilson believes he sees a gremlin on the wing of his commercial aircraft.
The world's biggest bore and most avid talker gets a magical stopwatch that can stop everything…
Mickey Rooney delivers a tour de force solo performance in the Twilight Zone playlet "The Last…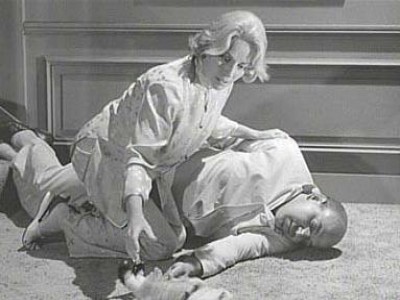 Erich is displeased when his wife buys an expensive doll for his step-daughter. He becomes even…
A mysterious guardian helps a tiny community survive after the Bomb destroys much of the Earth.
Caregiver Barbara Polk receives a surprise after her uncle's death. His will stipulates that she…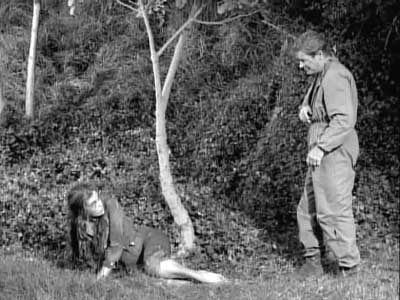 The lone survivors of two annihilated worlds are stranded on a distant planet.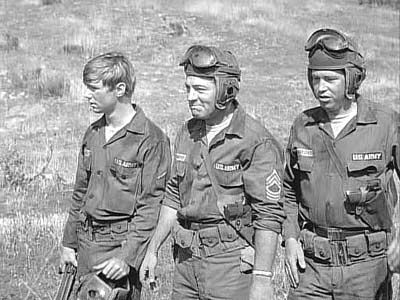 Three National Guardsmen explore the site of Custer's Last Stand.
Trying to keep up with his younger wife, Harmon convinces his brother to inject him with an…
An old man fears that he will die if his grandfather clock stops running.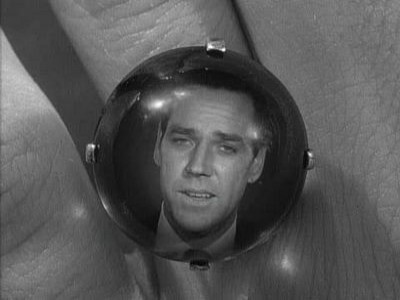 Bunny receives a ring from her fan club in her home town. In the ring she sees the faces of people…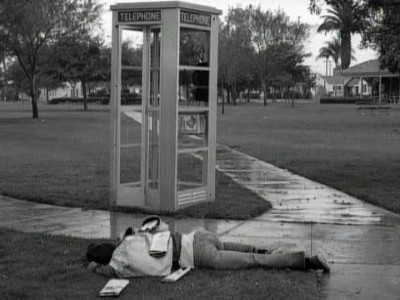 Driving home one rainy evening, Oliver Pope accidentally hits a boy on a bicycle. Pope flees the…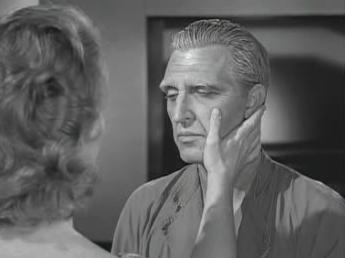 Stansfield, an astronaut, is sent to a planetary system 141 light-years from Earth. The trip will…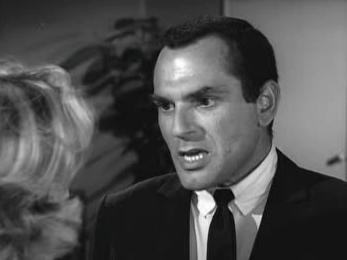 A man finds that he can trade characteristics with others.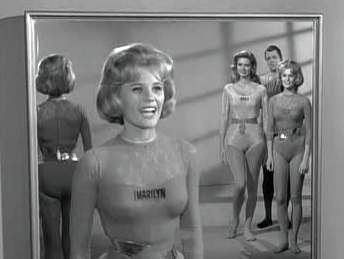 In a future where everyone must undergo an operation at the age of 19 to make them identical to…
Three tough-looking men on motorcycles disrupt a peaceful suburb when they move in. Yet the…
An elderly, wheelchair-bound lady receives strange anonymous phone calls overnight when she's alone.
A computer technician must deal with the queen of all femme fatales: a computer named Agnes who…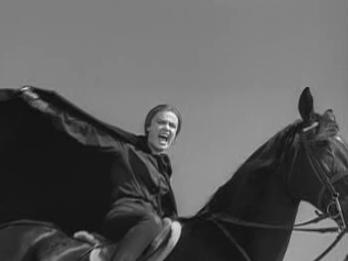 After being chased on horseback by a terrifying, unidentified figure in black, Anne Henderson faces…
As a Confederate spy is about to be hanged, the rope breaks and he falls to the water below.…
Columnist Jordan Herrick is startled to learn that a famous movie actress hasn't aged in years.…
A cheating husband sees his secret revealed and it's horrible consequences on his just-repaired TV…
A dying man demands his family wear masks that he's given them at a Mardi Gras party.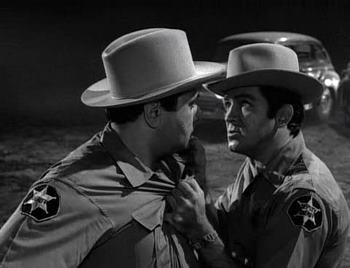 On the day an unpopular idealist is to be executed for the killing of a racist bully, the townsfolk…
A man's wish to listen to loud noise backfires.
A ventriloquist's dummy goads him into committing burglaries.
Trying to defect, Major Ivan Kuchenko is trapped inside a hotel room with Commissar Vassiloff, a…
Bob and Millie wake up to find they are in a strange town. Everything appears to be props - trees,…
A World War II veteran and a Japanese-American gardener battle each other over a war that ended…
Jared Garrity arrives in the Old West town of Happiness, Arizona, proclaiming he can revive the…
A factory CEO replaces human workers with machines.
A singer searches for an authentic folk song.
Two people in a remote cabin find signs of an extraterrestrial.
Two unhappy children find a happy escape in a swimming pool.