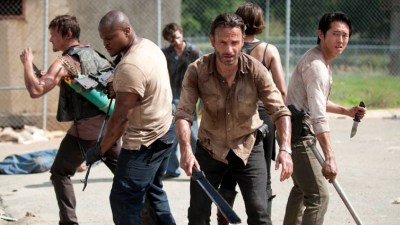 S03E01 : Seed
8.78/10

(aired on 10/14/2012)As the world grows more dangerous and Lori's pregnancy advances, Rick locates a potentially safe…
S03E02 : Sick
8.67/10

(aired on 10/21/2012)A life hangs in the balance; the group deals with a threat to their new surroundings.
After witnessing an accident, Andrea and Michonne are introduced to a new community of survivors.…
The group is severed, placing lives in jeopardy. Merle has a request for the Governor. Meanwhile…
Rick struggles after another loss. Michonne is suspicious of the Governor.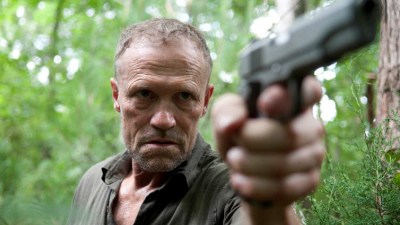 Michonne makes a decision about Woodbury; Glenn and Maggie go on a run; Rick struggles.
The Governor presses for information. A new guest arrives at the prison, forcing Rick's hand.
Andrea steps up when the people of Woodbury are thrown into uncharted territory. A new threat…
After the invasion of Woodbury by Rick's group, Daryl and Merle are captured by The Governor. Rick…
S03E10 : Home
8.68/10

(aired on 02/17/2013)As the group debates their next course of action, Rick wanders after a lost friend. After helping…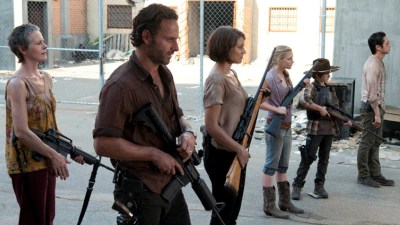 Rick and the group are forced to make a decision now that their safety is no longer guaranteed.…
S03E12 : Clear
8.68/10

(aired on 03/03/2013)Since they are outgunned against the Governor's forces, Rick undertakes a mission to get more…
Rick and the Governor contemplate a peace treaty.
S03E14 : Prey
7.98/10

(aired on 03/17/2013)The Governor chases a fleeing dissenter; while the Governor is gone, a traitor tries to sabotage…
Rick and the group are faced with a serious problem. If they want a truce with the Governor, they…
Rick and the others consider the defense of the prison as the Governor's impending attack looms.