With no hope of safety in Alexandria, Rick's group is forced to resume their precarious fight for survival. In the fight for humanity, many have become inhumane. While the Alexandrians must adapt to the hardness of Rick's group, Rick's group must retreat from their violent ways. This won't happen easily, but now there is more at stake than simply surviving. Rick's group is fighting for a chance at normalcy in a world of chaos.
Rick and the group continue to have trouble assimilating into Alexandria. Multiple threats lead the…
S06E02 : JSS
9.29/10

(aired on 10/18/2015)When it appears that things are starting to normalize in the settlement, a new problem arises for…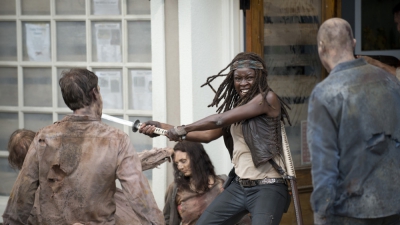 A return home doesn't go as expected.
A new face appears; trust issues form.
S06E05 : Now
7.3/10

(aired on 11/08/2015)Following a number of setbacks, the mood in Alexandria grows grim for the sheltered citizens.
Daryl, Abraham, and Sasha encounter many obstacles and a new threat while trying to return to…
Alexandria is finally able to begin pulling itself back together; peace is embraced between the two…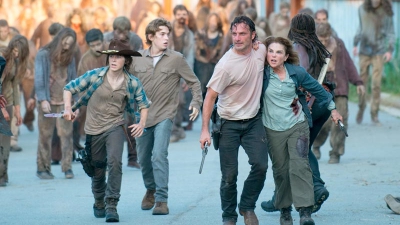 After a few moments of peace, trouble finds its way to Alexandria again with a threat that may be…
While trying to escape Alexandria, Rick and his group meet trouble when sudden noise draws walkers…
A simple scavenging run proves to be more tricky, when the survivors are not the only ones after a…
After Rick comes to the realization that Alexandria might not be as safe as he thought, decisions…
Rick and the group realize the only way to maintain the peace of Alexandria is to fight a new…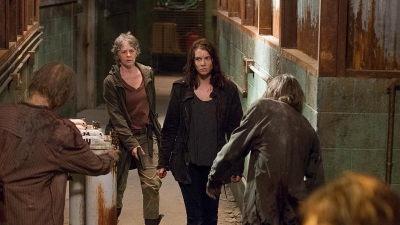 After experiencing a minor success, there is a whole new set of issues when members of the group…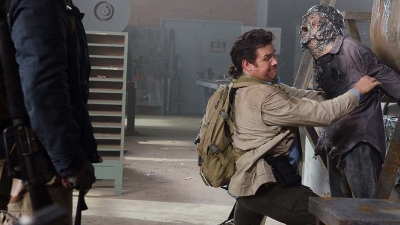 Two separate groups leave Alexandria for supplies, and while both worry over the future of the…
S06E15 : East
8/10

(aired on 03/27/2016)Alexandria is alerted after realizing someone is missing. Several search parties will venture out,…
To save one of their own, Rick's group must venture outside the walls. Their experience there will…