8.7
The X-Files focused on the exploits of FBI Agents Fox Mulder, Dana Scully, John Doggett and Monica Reyes and their investigations into the paranormal. From genetic mutants and killer insects to a global conspiracy concerning the colonization of Earth by an alien species, this mind-boggling, humorous and occasionally frightening series created by Chris Carter has been one of the world's most popular sci-fi/drama shows since its humble beginnings in 1993.
Returning series


TV series created in 1993 by Chris Carter.
The show consists of 10 seasons and 208 episodes.
The investigations that Mulder and Scully began with Tad O'Malley have awakened powerful enemies. A…
An art gallery that's showing potentially offensive artwork is bombed, and Mulder and Scully try to…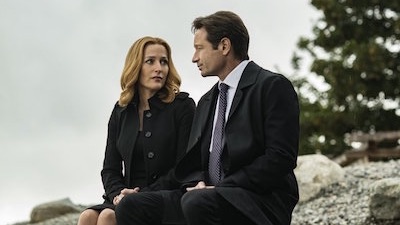 Mulder and Scully are sent to investigate the murder of a city official, which no human could have…
After Mulder chases down and kills a young man who he believes to be a vampire, the agents return…
In the midst of a psychic sideshow while on a murder case, Mulder and Scully enlist the help of a…
When Mulder obtains what could be the original and uncut MJ documents containing information about…
Trailer
Seasons
Posters
Similar TV Shows