8.8
This refreshingly honest and provocative series follows a unique ensemble. And as their paths cross and their life stories intertwine in curious ways, we find that several of them share the same birthday - and so much more than anyone would expect.
Returning series


TV series created in 2016 by Dan Fogelman.
The show consists of 3 seasons and 44 episodes. Kate struggles with Toby's depression. Randall makes time for Kevin, who obsesses about Jack's past.
Kate and Toby try to keep busy while waiting for big news. Randall embarks on a new journey. Kevin…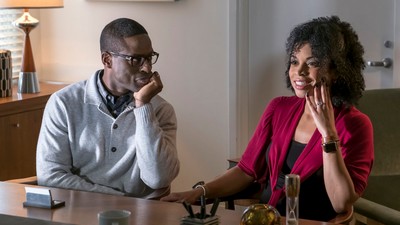 Randall and William take a road trip to Memphis, where Randall learns about his biological father's…
Sometimes life will surprise you. Starring Mandy Moore, Milo Ventimiglia and Sterling K. Brown,…
In the second season premiere, it's the 'Big 3's' 37th birthday and Randall and Beth debate a big…
Trailer
Seasons
Posters
Similar TV Shows