Top Chef: New York is the fifth season of American reality television series Top Chef and was filmed first in New York City, New York, and concluded in New Orleans, Louisiana. The season premiered on Bravo on November 12, 2008 and ended on March 4, 2009. The prize money awarded to the Top Chef was $100,000.
One chef is eliminated in a three-round quickfire involving apples. The remaining chefs create…
After re-inventing the hot dog for the quickfire challenge, the chefs cook and serve lunch at Tom's…
For the quickfire, the chefs recreate dishes from the Top Chef cookbook. In the elimination…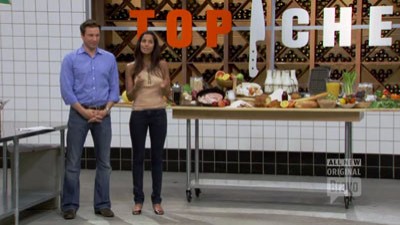 After creating a breakfast amuse-bouche for the quickfire, the contestants compete in a live food…
For the quickfire, chefs must identify ingredients in a dish. For the elimination challenge, the…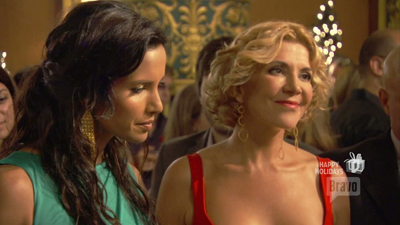 Domestic guru Martha Stewart oversees the quick fire challenge in this holiday-themed edition.…
The chefs must create a sweet dish without using sugar (guest judge: chef and restaurateur…
Contestants shop for fresh ingredients at a farm and then create a dinner for the farm workers.
Two teams have 24 hours to design and open competing restaurants.
A Super Bowl cook-off against seven all-stars from previous seasons.
After a three-round fish filleting tournament, the contestants cook at Le Bernadin where their…
Wylie Dufresne judges a quickfire challenge of egg dishes. For the elimination challenge, the five…
The season finale finds the chefs traveling from New York to New Orleans. While in the "Big Easy"…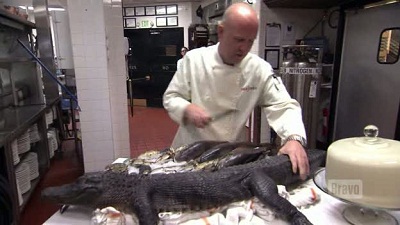 Set in New Orleans, season 5 ends as the winning chef is revealed.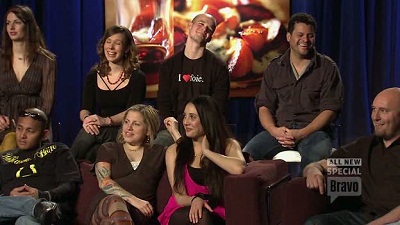 Andy Cohen hosts a candid gathering of season five's chefs and judges.