Top Chef: All-Stars is the eighth season of American reality television series Top Chef and was filmed first in New York City, New York and concluded in The Bahamas. This season consists of chefs from the previous 7 seasons who did not win the Title of Top Chef. The season premiered on December 1, 2010. On September 22, 2010, the cast was announced during Season 7's reunion special. The prize money awarded to the Top Chef was $200,000.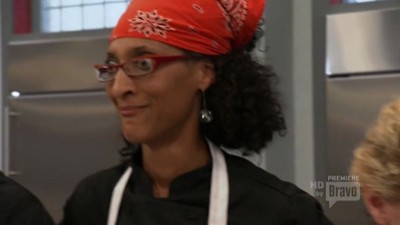 Bravo's Top Chef congregates a dream team of 18 past cheftestants who nearly won the title to…
Pop singer Joe Jonas enlists the gourmets to prepare a snack for children taking in a sleepover at…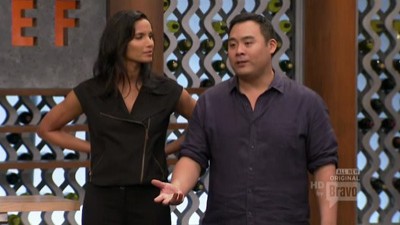 The chefs square off in a relay race that tests their culinary skills, speed and accuracy with a…
The chefs prepare a holiday stuffing dish without the benefit of any kitchen tools or knives.…
In a series first, head judge Tom Colicchio enters the competition, challenging the chefs to beat…
The remaining culinary all-stars hook and cook a fish dish for a summer's end beach party.
The chefs get hooked into a fish-fillet contest at an elite seafood restaurant. In a unique…
The contestants' presentation and plating techniques are evaluated. Later, they must create a…
The chefs prepare fondue. Later, they cater late-night talker Jimmy Fallon's birthday party. Fallon…
The culinarians concoct cookies in a bid to impress "Sesame Street" denizens Cookie Monster, Telly…
The remaining meal mavens employ a deep fryer in an attempt to please culinary star Paula Deen's… The chefs create food fare on the open water. Later, they journey to Ellis Island to whip up dishes… The chefs set sail for the Bahamas, and each participates in a culinary duel against the person who… In the Bahamas, the meal maestros cater a high-end lunch party for a yacht club's 80th anniversary… The still-standing chefs fashion a challenge for their fellow contestants in Season 8's final… The remaining two chefs have no time to digest what just happened as their final challenge is… Host Andy Cohen serves up a reunion edition featuring the regrouped all-star food fighters, who…