7.7
Captain Jack Harkness is a man from the 51st century trapped in the past who leads the last remnants of the Torchwood Institute, a top secret British agency outside the government whose job it is to investigate alien goings on in the world, act in mankind's best interest, and, if needed, be the Earth's last line of defense.
Ended


TV series created in 2006 and concluded in 2011 by Russell T Davies.
The show consists of 4 seasons and 41 episodes.
Torchwood finally learns the truth about the events of 1965. But Britain is in danger of becoming a…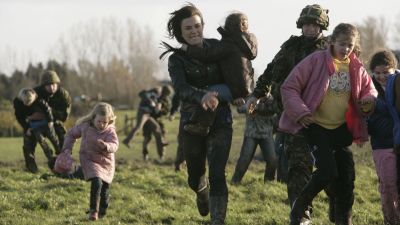 Torchwood is defenceless, and Gwen Cooper stands alone, as the final sanction begins. As violence…
At 8.45am, every child in the world suddenly stops, chanting the words "we are coming" again and…
Trailer
Seasons
Posters
Similar TV Shows