8.6
Vikings follows the adventures of Ragnar Lothbrok the greatest hero of his age. The series tells the sagas of Ragnar's band of Viking brothers and his family, as he rises to become King of the Viking tribes. As well as being a fearless warrior, Ragnar embodies the Norse traditions of devotion to the gods, legend has it that he was a direct descendant of Odin, the god of war and warriors.
Returning series


TV series created in 2013 by Michael Hirst.
The show consists of 5 seasons and 62 episodes. A sense of doom looms over Kattegat as bloodshed ensues. The defeated army flees in the face of the…
The army leaders consider their options in the aftermath of the battle. In Floki's camp, all hopes…
Ragnar and Ivar plot against the Saxons and reach a new level of understanding.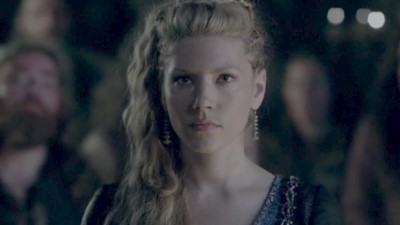 Ragnar and King Horik return to Kattegat; Ragnar places his trust in those who have stood by him.
The Viking army embarks and Paris goes into lockdown as the army prepares the defense, overseen by…
Trailer
Seasons
Posters
Similar TV Shows