7.89
Is the grass really greener on the other side? Yes, and it smells better, too! So when Nancy Botwin (Golden Globe winner Mary-Louise Parker) faces both sudden widowhood and poverty, she's determined to do anything to keep her kids in suburbia, including taking a job as the neighborhood pot dealer. Subversive, satirical and hilarious, the first season of this groundbreaking Showtime hit is guaranteed to spark laughter!
Ended


TV series created in 2005 and concluded in 2012 by Jenji Kohan.
The show consists of 8 seasons and 101 episodes.
Nancy is having one of the worst and busiest days of life. One of sons is missing. Shane's…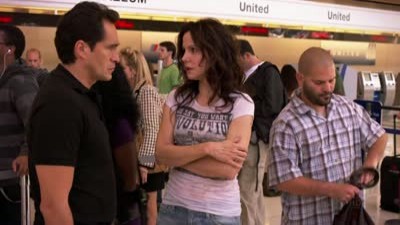 In the season 6 finale, Nancy must free herself from the grip of Esteban in order to escape the…
Nancy learns of Esteban's fate and takes action to preserve her own. Andy makes a big change in his…
Trailer
Seasons
Posters
Similar TV Shows