Westworld - a theme park where guests indulge fantasies with robots, a destination offering the future of sin, the artificial intelligence that fuels it and the humans that sense there's something more sinister at play.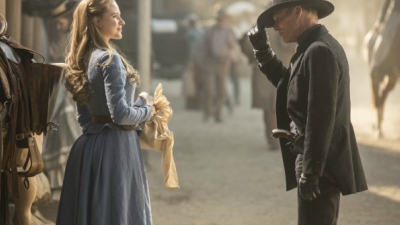 As another day of fantasy plays out in Westworld — a vast, remote park where guests pay top dollar…
A pair of guests — first-timer William, and repeat visitor Logan — arrive at Westworld with…
Elsie and Stubbs head into the hills in pursuit of a missing host. Teddy gets a new backstory,…
Dolores joins William and Logan on a bounty hunt in the badlands. The Man in Black, with Lawrence…
Dolores, William, and Logan reach Pariah, a town built on decadence and transgression — and are…
Lutz is charmed by Maeve; Elsie discovers evidence that could point to sabotage; the Man in Black…
Dolores and William journey into treacherous terrain; Maeve delivers an ultimatum; Bernard…
Bernard struggles with a mandate; Maeve looks to change her script; Teddy is jarred by dark…
Dolores and Bernard reconnect with their pasts; Maeve makes a bold proposition to Hector; Teddy…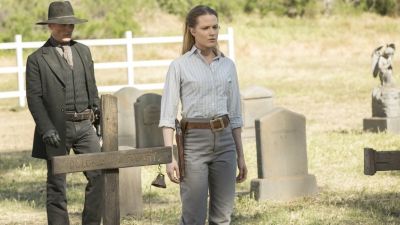 Ford unveils his bold new narrative; Dolores embraces her identity; Maeve sets her plan in motion.