8.6

Elizabeth Thatcher, a young teacher accustomed to her high society life, receives her first classroom assignment in Coal Valley, a small coal mining town where life is simple, but often fraught with challenges. Abigail Stanton is a wife and mother whose husband, the foreman of the mine, along with a dozen other miners, has just been killed in an explosion. The newly widowed women find their faith is tested when they must go to work in the mines to keep a roof over their heads. Set against the wild canvas of an early 20th century coal town, Elizabeth will have to learn the ways of the frontier if she wishes to thrive in the rural west on her own.
Returning series


TV series created in 2014 by Michael Landon Jr..
The show consists of 5 seasons and 51 episodes.
In the 3 weeks since the arrival of devastating news, Hope Valley has come together in love and…
The widow of Lee's former silent partner arrives and gives Gowen a chance to run a company again.…
Bill is put in serious jeopardy while transporting AJ to face trial. Abigail tries to save the town…
Abigail is beginning to let go of her grief and look toward the future with forensic investigator…
A determined Jack properly asks Elizabeth for a dinner date, finally making his romantic intentions…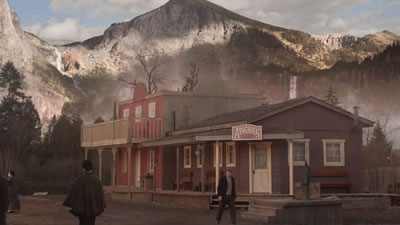 Jack is hailed a hero after putting away the Tolliver outlaws, and has decided to come back to Coal…
Trailer
Seasons
Posters
Similar TV Shows