8
A comedic panel show featuring team captains Lee Mack and David Mitchell plus two guests per side, hosted by Rob Brydon (formerly Angus Deayton). Each person must reveal embarrassing facts and outrageous lies during a series of different rounds including "Ring Of Truth", "This Is My..." and "Quickfire Lies". It is up to the opposing team to tell tall tales from fantastic facts.
Returning series


TV series
The show consists of 10 seasons and 87 episodes.
This episode is a compilation of previously unseen material.
Team captains David Mitchell and Lee Mack are joined by space scientist Maggie Aderin-Pocock,…
Team captains David Mitchell and Lee Mack are joined by Radio 1 DJ Clara Amfo, actor Tom Davis,…
Rob Brydon hosts this comedy panel show, with David Mitchell and Lee Mack as team captains. They… Rob Brydon, Lee Mack, and David Mitchell return for an episode of previously unseen material from…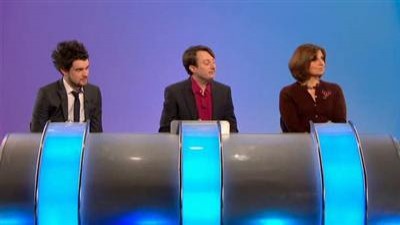 Rob Brydon is back in the host's chair for the fifth series of this comedy panel show. David…
Seasons
Posters
Similar TV Shows